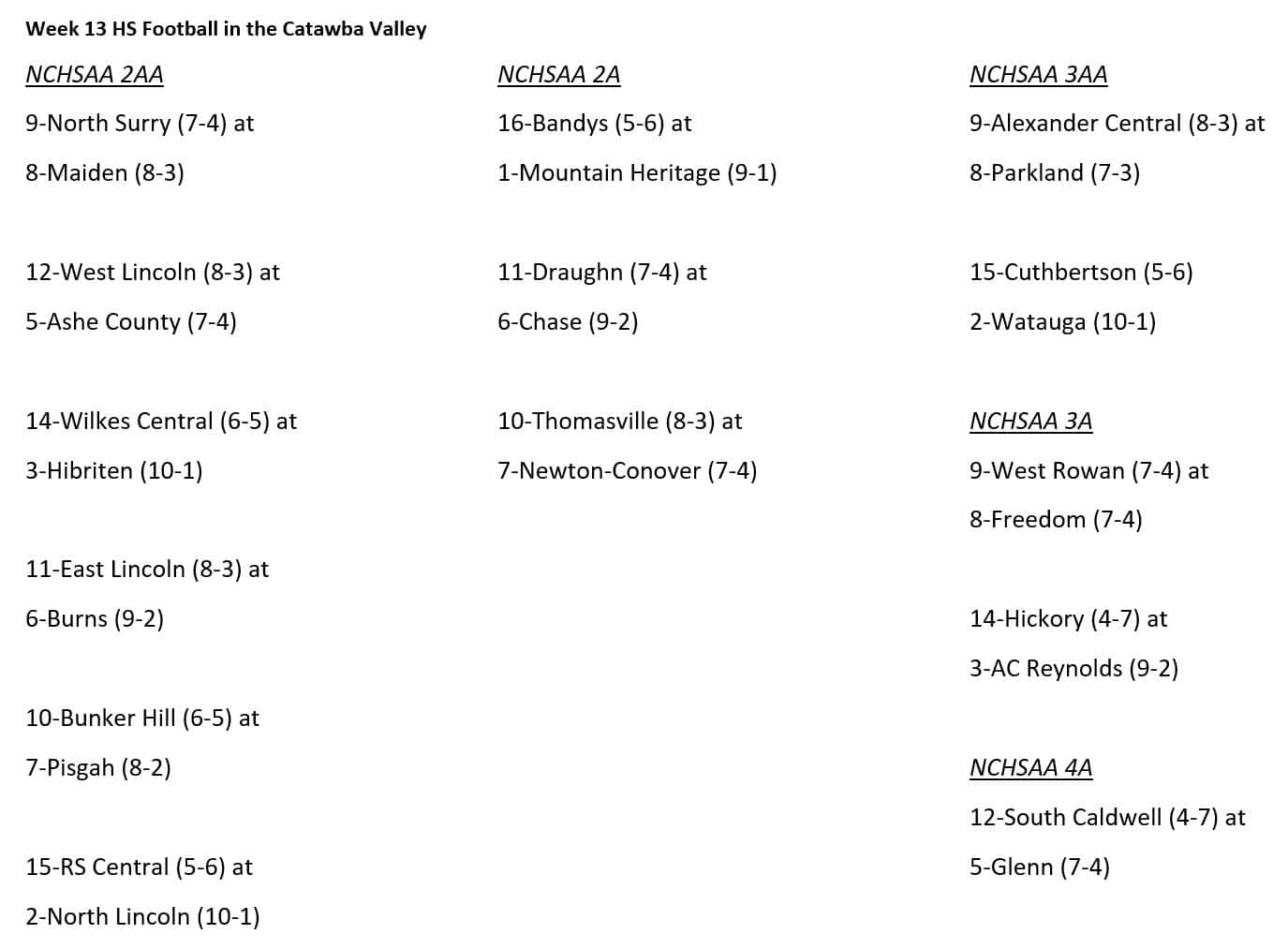 The 2019 North Carolina High School Athletic Association (NCHSAA) football playoffs begin Friday, Nov. 15 and several teams from the Catawba Valley will be in action.  For more information, including complete brackets, check out the NCHSAA's website https://www.nchsaa.org/sports/football.
The Game of the Week on KICKS 103.3 FM will be the Wilkes Central Eagles at the Hibriten Panthers…coverage starts at 7PM with kickoff scheduled for 7:30PM.
Tune in Saturday morning at 9AM to The Scoreboard on WJRI 1340AM/100.5FM. David Jones and Jeff Link will recap all the high school football action from across the Catawba Valley.