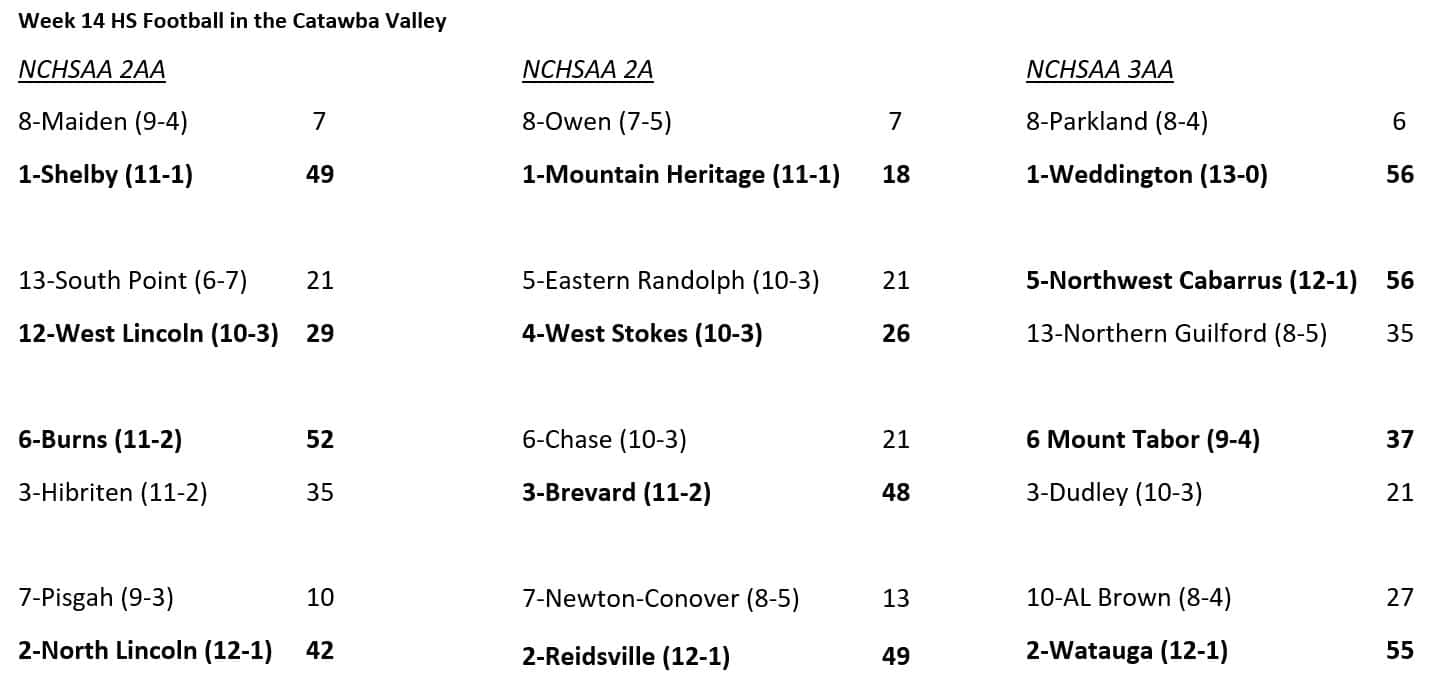 High School football final scores from across the Catawba Valley…Week 14-Second Round NCHSAA Playoffs.
With no teams from the Catawba Valley advancing to the 3rd round, our 2019 high school football broadcast season comes to a close.  Thank you to our listeners & sponsors for a great 2019 season…also thank you to the student-athletes, coaches, and administrators of the schools we cover! We will see you in 2020…only 38 weeks away!
High School Football on KICKS 103.3 was brought to you by Blue Ridge Energy, Kelley Sports & Awards, Scott Murphy Dentistry, Foothills Auto Mart, Caldwell Community College & Technical Institute, Corriher Tractor,  and Foothills Temporary Employment.