Join us for the 13th Annual!!!
SAVE THE DATE:
Friday, March 15, 2019
6:00 pm
J.E. Broyhill Civic Center
MUSIC
DINNER
SILENT AUCTION
$5,000 GRAND PRIZE RAFFLE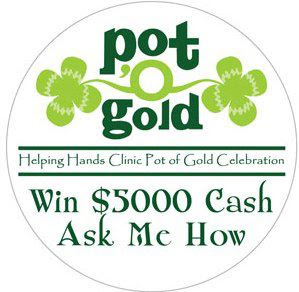 GET YOUR RAFFLE TICKETS TODAY AND
YOU COULD WIN $5,000
Tickets are $10 each or 6 for $50. Reply to this e-mail and we will contact you for payment details or stop by
Helping Hands to purchase your Raffle Tickets.
You do not need to be present to win.