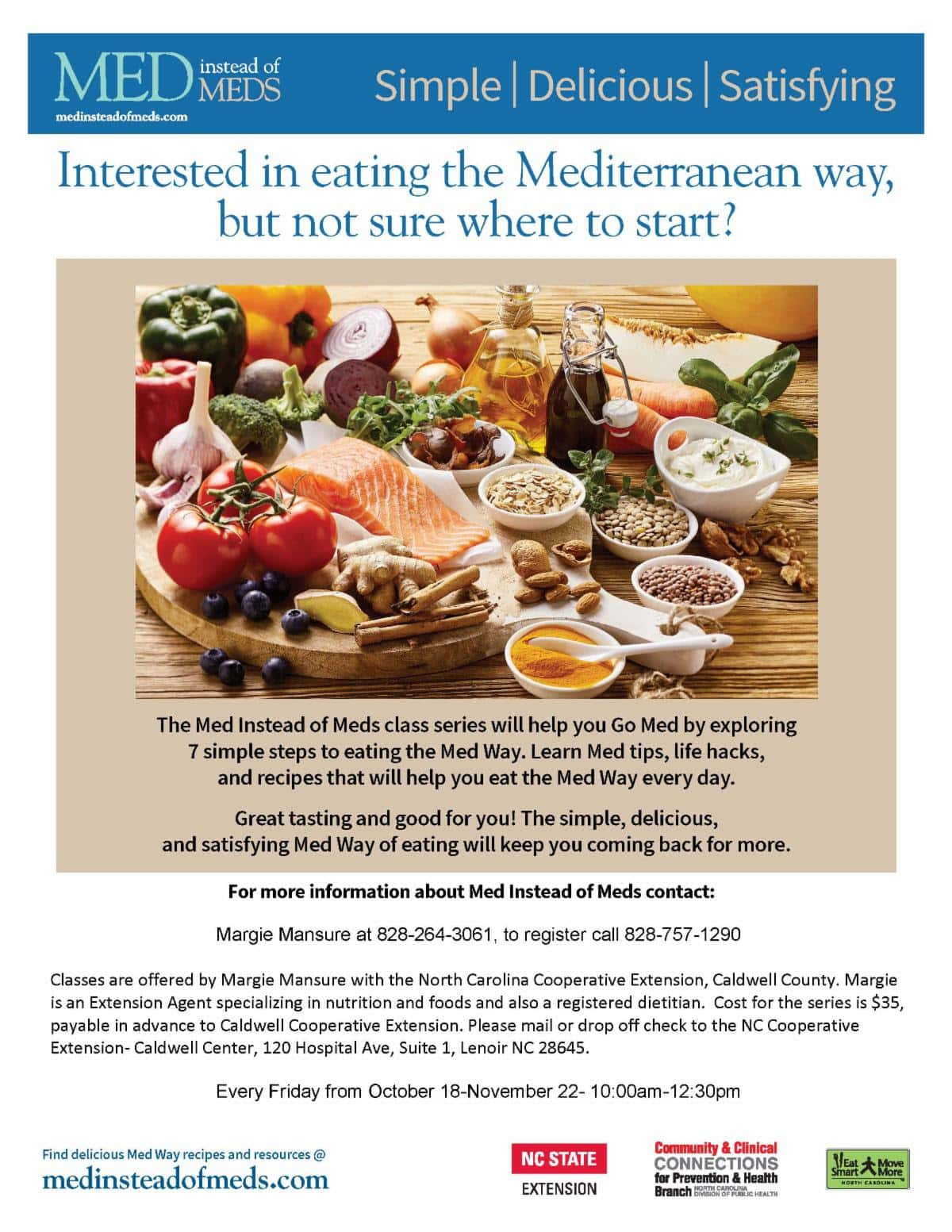 The Mediterranean diet received best overall diet and best heart-healthy diet in the 2019 US News & World Report rankings. If you are interested in eating the Mediterranean way but not sure where to start, make plans to attend an upcoming Friday morning class series, ending with lunch that you help prepare.
The Med Instead of Meds class series will help you go Med by exploring 7 simple steps to eating the Med way. Learn Med tips, life hacks, and recipes that will help you eat the Med way every day.
Great tasting and good for you! The simple, delicious, and satisfying Med way of eating will keep you coming back for more. For more info on the Med diet, check out 
medinsteadofmeds.com
Classes are offered by Margie Mansure with the North Carolina Cooperative Extension, Caldwell County. Margie is an Extension Agent specializing in nutrition and foods and also a registered dietitian. Cost for the series is $35, payable in advance to Caldwell Ag. Please mail or drop off check to the NC Cooperative Extension – Caldwell Center, 120 Hospital Ave, Suite 1, Lenoir NC 28645.
For more information on Med Instead of Meds contact Margie Mansure at 828.264.3061. To register call 828.757.1290.