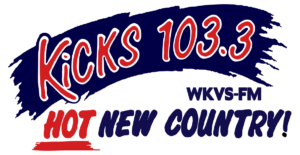 Experience the Kicks 103.3 difference!  For the very best listeners in the Catawba Valley, we're proud to be:
Consistent – Over 25 years of bringing you the best in Country Music!
Live and local – Personalities you trust and programming that matters to you including local news, weather, and traffic!
Family-friendly & Fun –  Great personalities, the best Country Music, and lovable long-time mascot Cooter the Prize Cow!
Community-minded – Media & marketing partners with local business, industry, government & non-profit organizations committed to the best quality of life for the citizens in our listening area
Promotion-focused – No other station in the area is more visible on the streets.  We're your go-to source for all the hottest concerts, contests, giveaways & events!
Committed to the Catawba Valley!