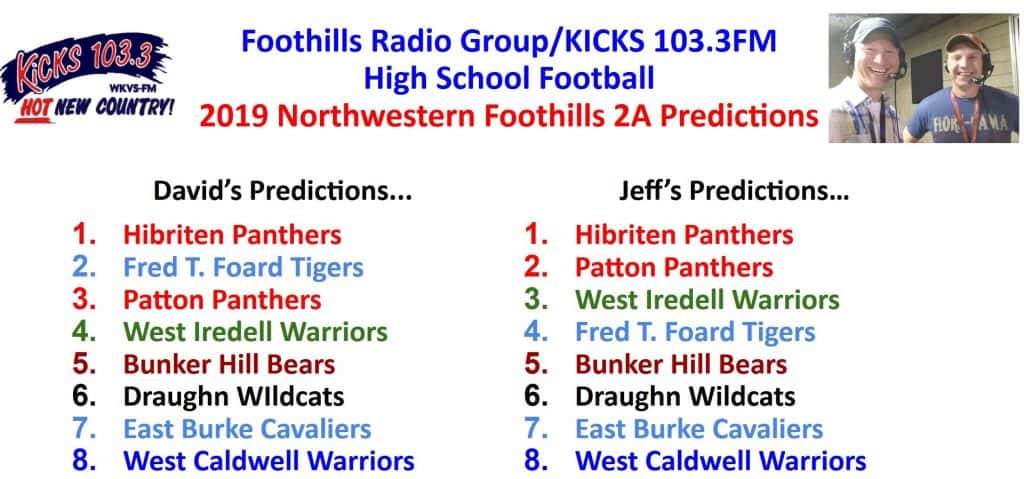 This week, David & Jeff are making their high school football predictions for conferences that are in the Catawba Valley! Tuesday they will unveil their predictions for the South Fork 2A, Wednesday the Northwestern Foothills 2A, & Thursday the Northwestern 3A/4A. On Friday, the guys will give their predictions for the week one games. Listen to their predictions on-air around 7:40AM, Tuesday-Friday on KICKS 103.3FM! 
David & Jeff bring you all the play-by-play action LIVE from the Catawba Valley each Friday Night. Games kick-off at 7:30PM & coverage will begin at 7PM. This week's game is Alexander Central at Hibriten!
High School Football on KICKS 103.3 is brought to you by Blue Ridge Energy, Kelley Sports & Awards, Scott Murphy Dentistry, Foothills Auto Mart, Caldwell Community College & Technical Institute, Corriher Tractor,  and Foothills Temporary Employment.