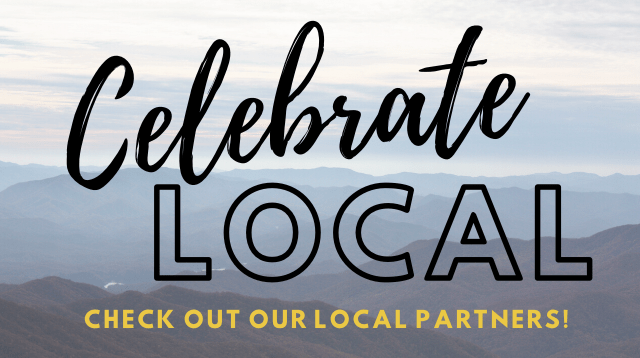 Kicks 103.3, Classic Hits 104.5/99.5 and Star 100.5/94.7  support local business and community – especially in this challenging time.
Help us spread the word about your business!
Fill out this quick listing form to share!
---
Action Sign Co  2640 HICKORY BLVD. HUDSON 28638 http://www.actionsign.com We have been in business over 40 years we offer all types of signage from car tags to electronic signs, we also have quick turnaround time on any health-related signs customer may need related to COVID 19, we are here to serve. 828-754-4116
---
Anything Office, Inc 309 Main St. NW Lenoir 28645 http://www.anythingofficeinc.com Extra 10% off for small businesses that are continuing to operate and have been affected in some way due to the Coronavirus shut down when you mention this ad. $10 off first $50 order for new businesses that open an account.
---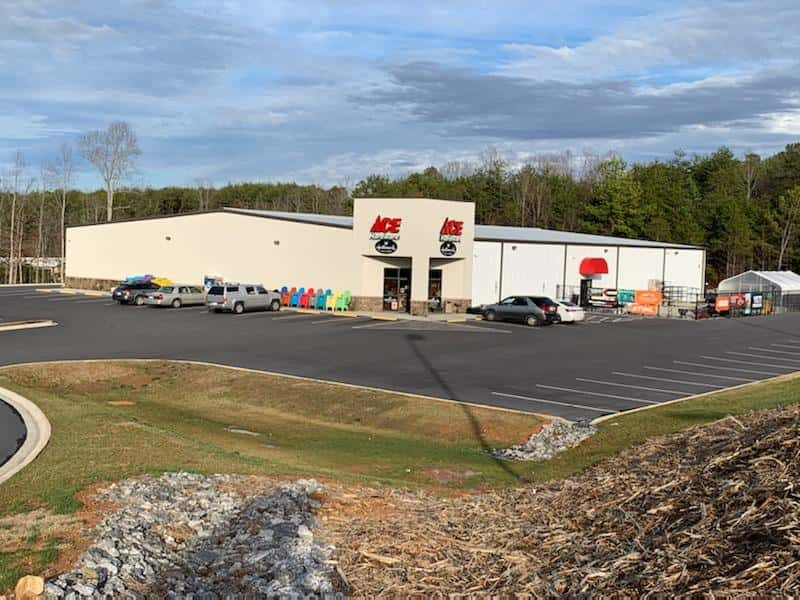 Bethlehem Hardware 9433 NC Hwy 127 Hickory 28601 http://www.acehardware.com/local/bethlehemhardware Monthly Red Hot Buys! Valspar paint 50% off. You can also buy online and pick up at the store. We also offer curbside pick up!
---
Blue Ridge Pest Solutions, LLC  3961 Callie Court, Lenoir, 28645. Mosquito Treatment Specials Starting May 1, 2020. Call for details. (828) 292-3562.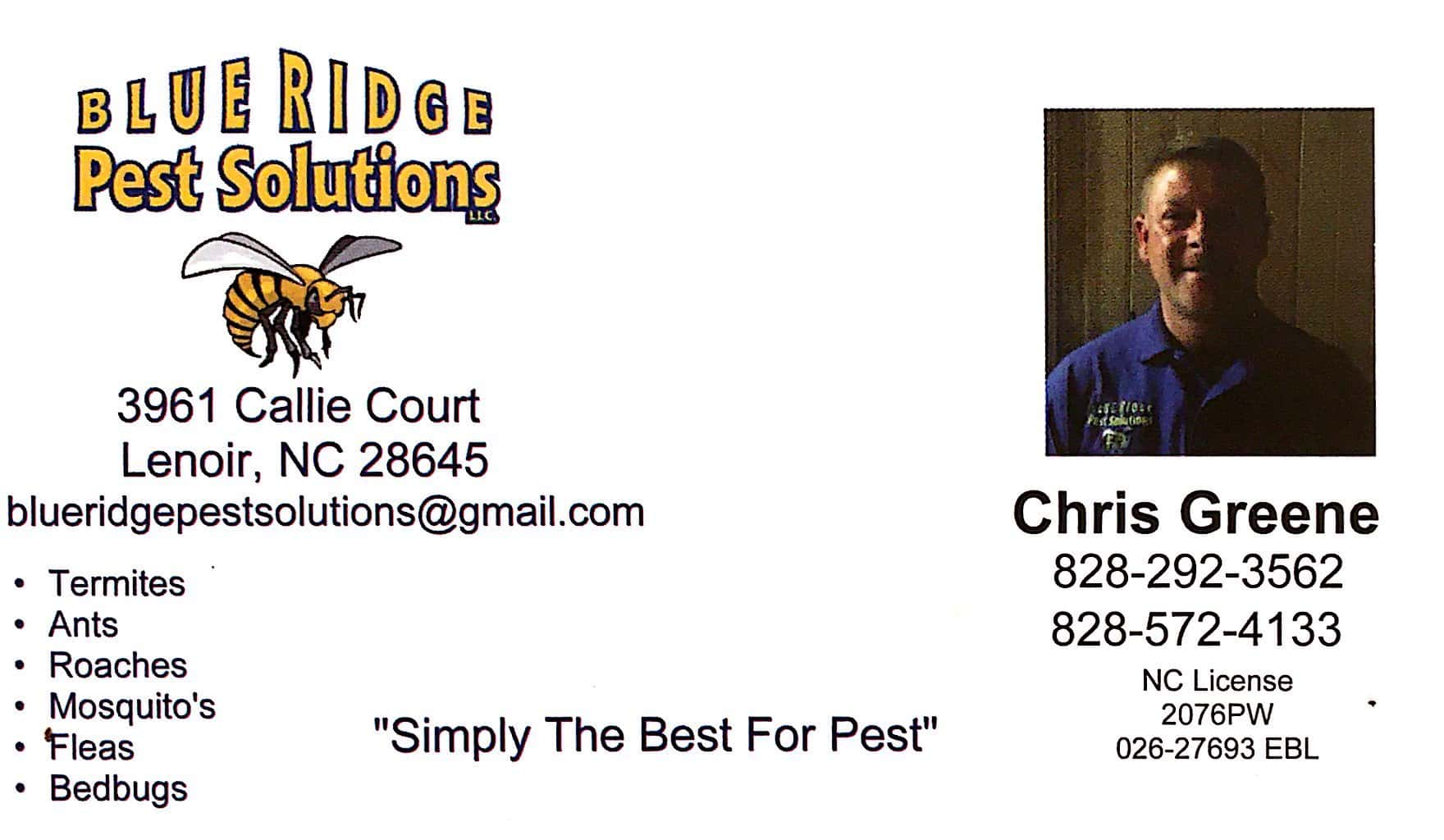 ---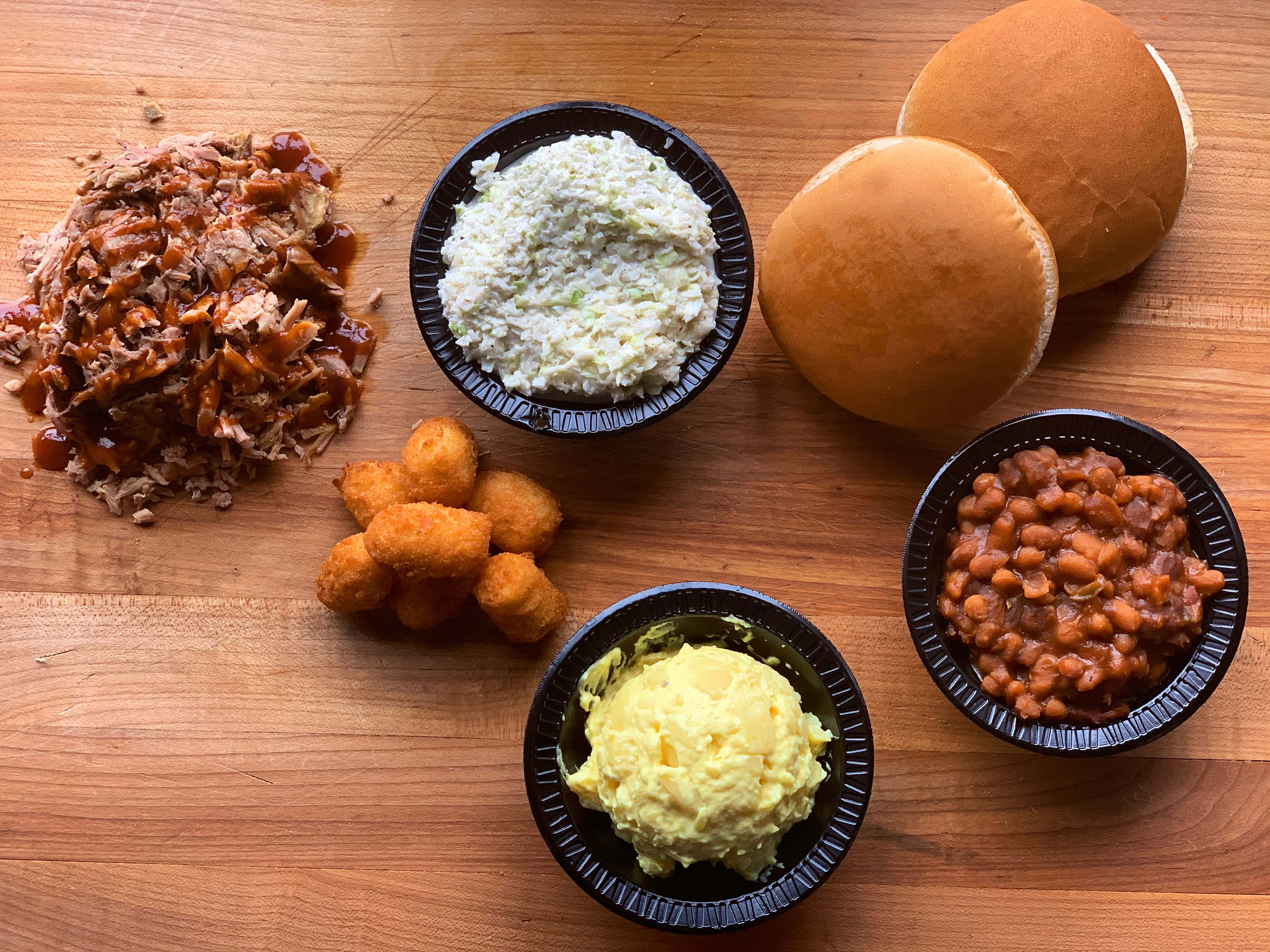 Boulevard Barbeque 810 S. College Street Morganton 28655 We are offering two specials. The first being: The Boulevard Special. Includes 2 pounds chopped bbq, 1 pint of slaw, and ether 1 dozen buns or a box of Hushpuppies. $19.99 The second being: The Big Squeal Deal. Includes 2 pounds chopped bbq, 1 quart of slaw + bbq beans + potato salad, ether a dozen buns or a box of hushpuppies, and a half-gallon of tea. $49.99 Support us by dropping by and grabbing a special, supporting other local businesses (as we all eat from each other's restaurants), and prayers. Thank you.
---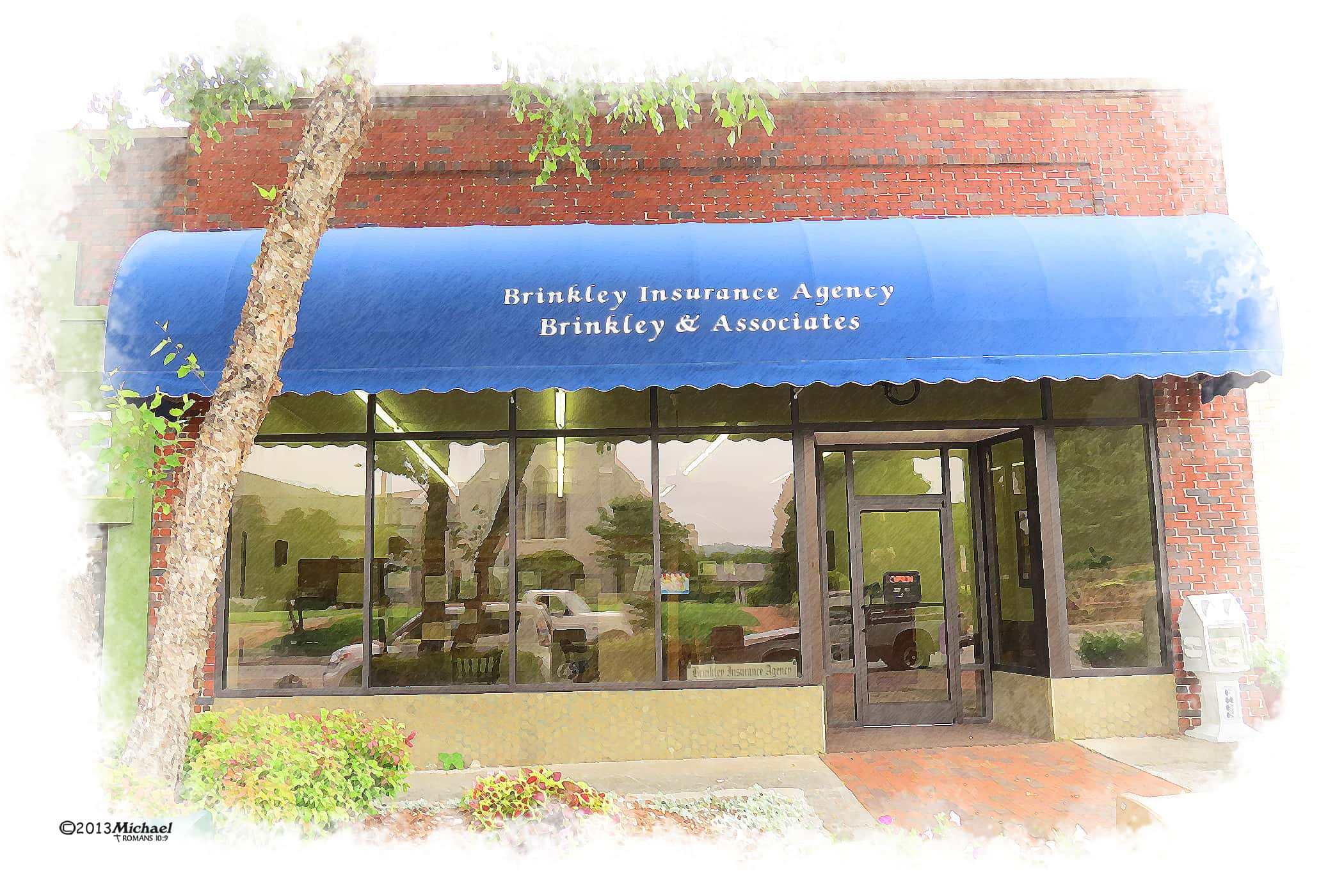 Brinkley Insurance Agency, Inc 142 Main St E Valdese 28690 http://www.brinkleyinsurance.com 
We are available to service existing customers and quote new business by phone 828-874-2184 and email asbrinkley@brinkleyinsurance.com  Payments can also be taken through our dropbox on our front door. Being here to serve our customers is very important to us so give us a call!
---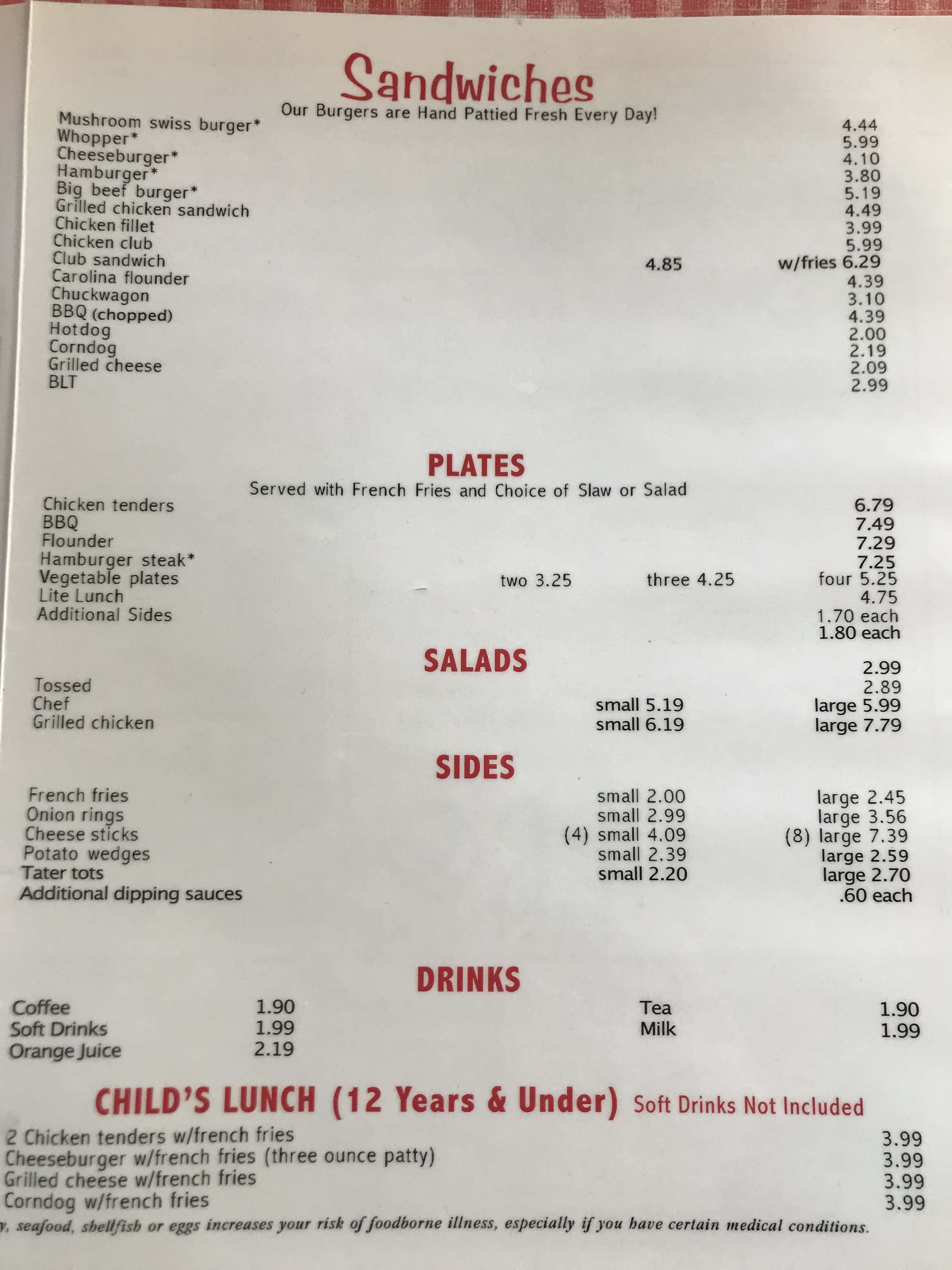 Bud's Korner Kitchen 3186 US 70 East Morganton 28690 We have daily specials, we post on our Facebook page daily. Bud's Korner Kitchen call 828-433-6580 Mon-Friday 6:00-2:00 Sat. 6:00-11:00 am
---
Burke Hospice & Palliative Care 1721 Enon Rd Valdese 28690 https://www.burkehospice.org Burke Hospice remains committed to providing the best care to our patients and their families. We are taking precautions to safeguard our employees, patients, and families during this time.
---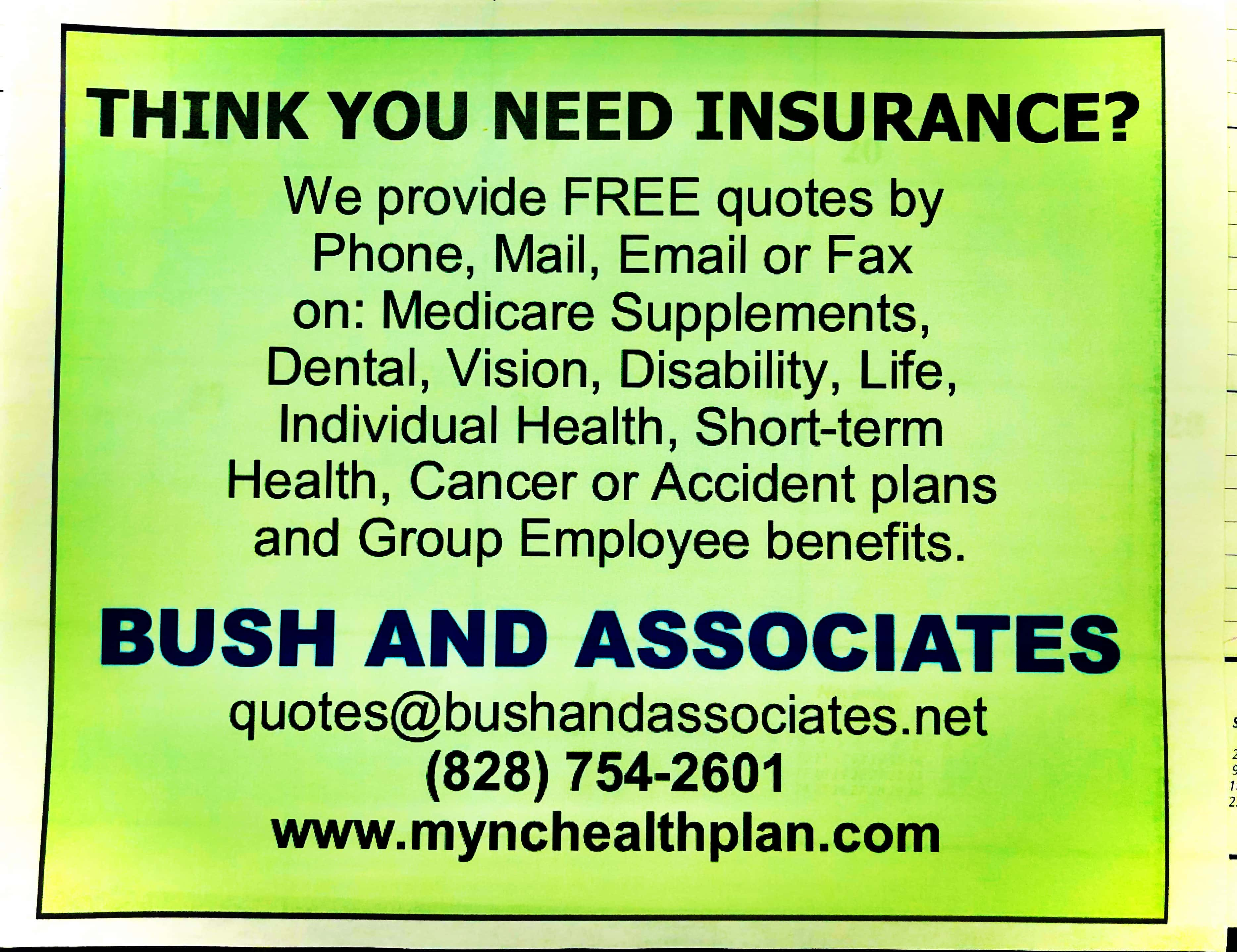 Bush and Associates 916 Wilkesboro Blvd Lenoir 28645 http://www.mynchealthplan.com Insurance is Essential so we are here for you! We can provide free quotes or service by Phone, Email, Fax, Mail or Online. We also are offering curbside service if you absolutely need to come by the office. Products we specialize in are: Individual Health, Medicare Supplements, Short-term Health, Vision, Dental, Life, Disability and Group Employee Benefits. Our quotes are always free with no obligation. Call us at (828) 754-2602 or email service@bushandassociates.net. Get in touch with us today!
---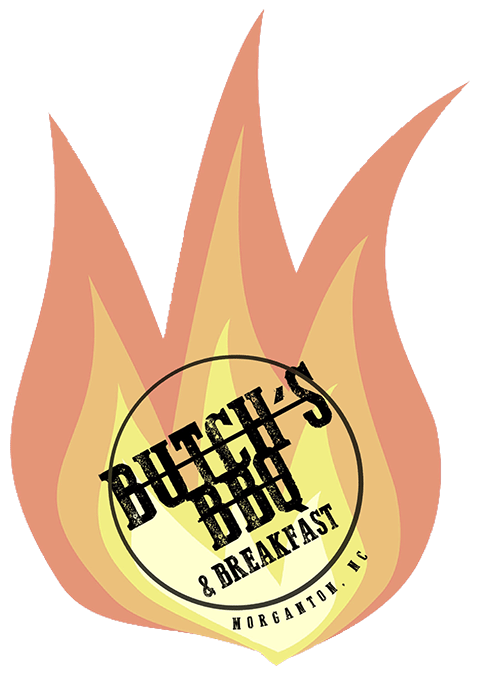 Butch's BBQ and Breakfast 1234 Burkemont Ave Morganton 28655 Check out our menu at  http://www.butchsmorganton.com We're open for take-out and we'll also deliver on orders over $30!
---

Catawba Valley Staffing, Inc. 152 Main Street East Valdese 28690 https://cv-staffing.com/ Call us now for immediate job openings!  During the COVID-19 outbreak, we continue to provide employment services to our communities. We are working remotely from 8 am – 5 pm Monday through Friday and at our office locations in Gastonia, Hickory, Marion, Morganton, and Valdese by appointment only. Visit www.cv-staffing.com for more information or to apply online.
---
C L Reeves Photography 700 S Main St Drexel 28655 http://www.clreevesphoto.com I am offering product photography services. The photos are suitable for any e-commerce platform like eBay, Amazon, Shopify …..etc all you have to do is mail me your product and I will take the photos, upload them to your online folder and mail the product back.
---
Classic Car Wash 2101 S Sterling Street Morganton 28655  During these uncertain times, we are committed to staying open for your car washing needs however we have decided to close our vacuum stations for the time being for the health and safety of everyone. We thank Morganton For all your continued support.
---

ClearStream 2041 Highway 70 SE Hickory 28602 https://www.carolinawest.com ClearStream fixed wireless internet service. Whether you are near to town, or in a rural area out in the country, ClearStream can keep you connected for all your internet and streaming needs. With ClearStream, you can surf, stream or download your favorite content at 4G LTE speeds in the comfort of your home. ClearStream is a product of Carolina West Wireless. Carolina West has been serving communities in Western North Carolina for over 29 years from our Wilkesboro offices. *Free Shipping *Backed by our industry-leading 30 day trial period *Hassle-free self-installation – plug and play!! Call Christina Kyes Today 828-201-8134 Connecting you to life.
---
Coffey's Tree Service 4710 Crystal Creek Rd Morganton 28655 Free estimates Fully insured 828-292-0950 Check them out on Facebook: https://www.facebook.com/Coffeys-Tree-Service-264535070797546/
---
College Pines Health & Rehabilitation 95 Locust St Connelly Springs 28612 http://www.sanstonehealth.com 5-Star Facility. Our Passion Makes Us Different.
---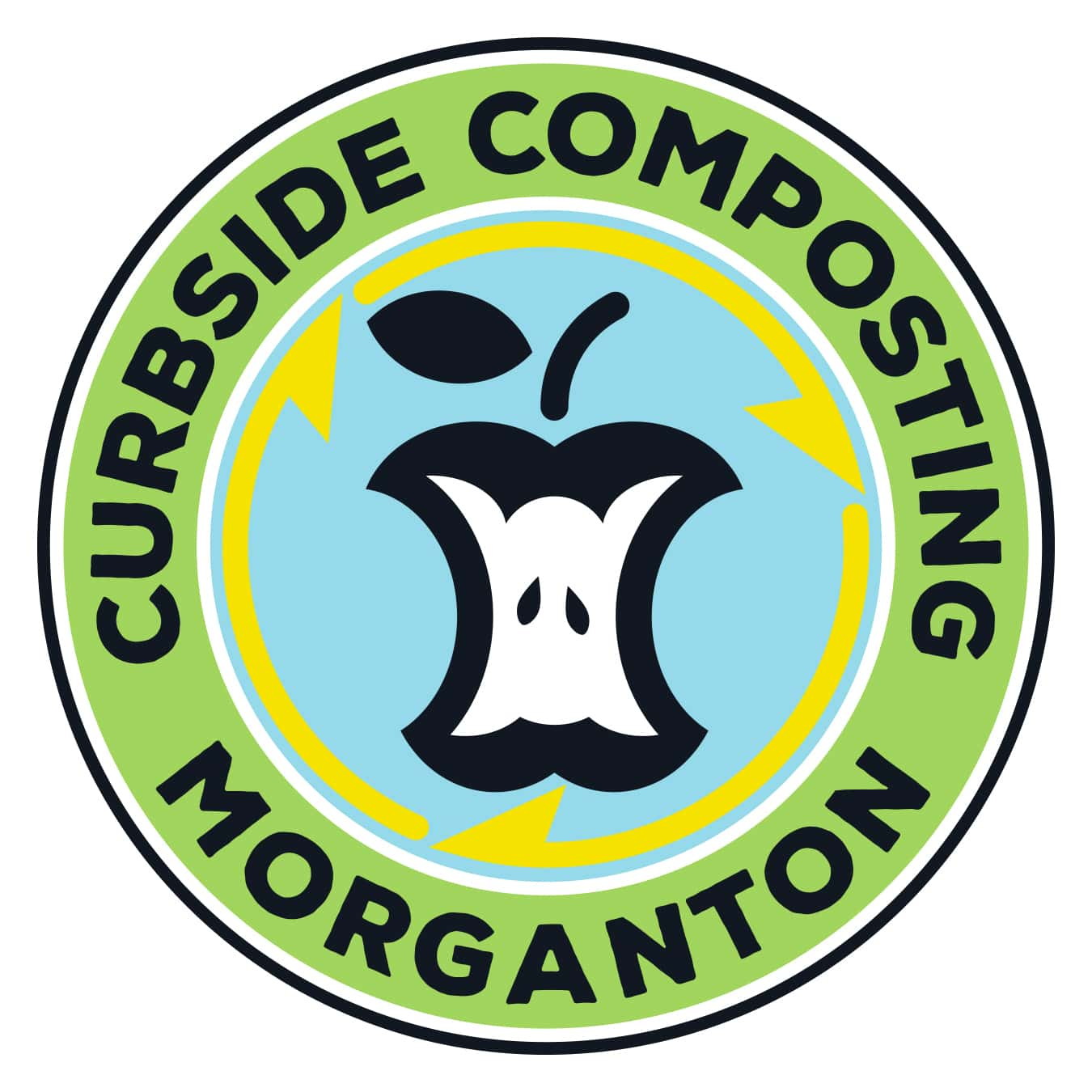 Curbside Composting Morganton 1331 Bethel Road Morganton 28655 http://www.curbsidecompostingmorganton.com 2-week free trial for all new customers!
---
Custom Benefits Solutions 305 East Union Street, Suite 139A Morganton 28655 http://www.custombenefits.work We are helping individuals and small businesses set up their healthcare plans with affordable options. Only need a catastrophic plan? You can design your own plan and save money. Call us today at 828-413-3581. Healthcare Solutions for Chamber Members Registration
---
Diversified Glass 1005 Jamestown Road Morganton 28655 http://www.diversifiedglassinc.com
Custom Options for shields to protect your business' employees and customers during COVID – 19 pandemic are available from Diversified Glass in Morganton! Contact us at 828 / 584-1560 or by fax at 828 / 584-1596 to discuss your needs and options.
---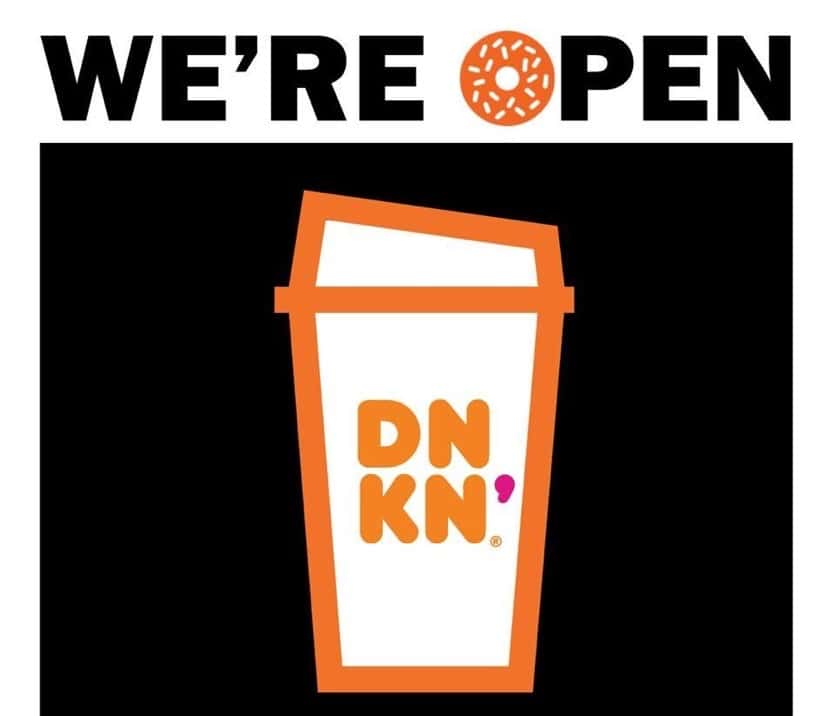 Dunkin Donuts 219 Wilkesboro Blvd Lenoir 28645
On behalf of everyone at Dunkin', we want to send a heartfelt thank you to the heroes across America who are tirelessly protecting our communities – the doctors, nurses, first responders and everyone on the front lines of this crisis.
---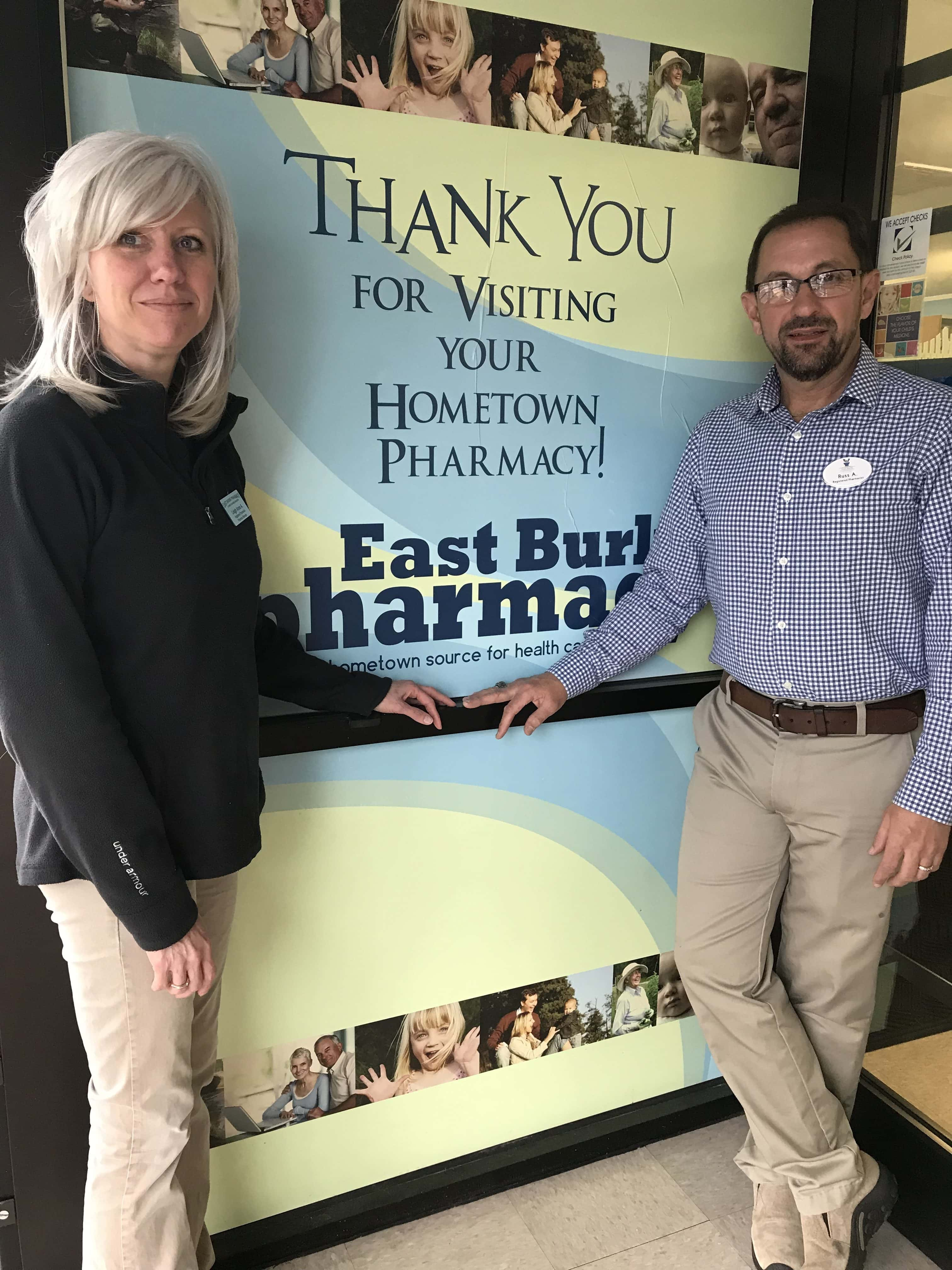 East Burke Pharmacy 300 Main Ave. West Hildebran 28637 https://www.ebpharmacy.com East Burke Pharmacy of Hildebran is here to meet your prescription and medical needs during these challenging times. We are open Monday – Friday 8:30 – 6:00 and Saturday 8:30-1:00. We are currently operating with a Curbside service to maintain social distancing. Call us at 828-397-3420 and allow us to serve you.
---
Express Employment Professionals 1366 Hwy 321 NW Hickory 28601 http://www.expresspros.com/hickorync     MDI-selector-project-flier We are hiring for temporary positions! Excellent opportunity for those who are out of work due to COVID-19 and want to avoid the unemployment process and wait. Contact us at 828-345-1445.
---
Flowers For Less 55 N Main St Granite Falls 28630 We are offering free delivery to all funeral homes. We also have pick-up service available at our door. Call us at 828-569-5677.
---

Food Matters Market Morganton 210 Avery Avenue Morganton 28655 https://foodmattersmarket.com/fresh-savings/ We are a community health food market offering a wide selection of fresh, organic and natural foods and products. Our store is ready to serve all your grocery needs from our meat and produce departments to our extensive health and wellness section. This is the place for local, gourmet, paleo, gluten-free, plant-based and healthy-minded shopping. Plus our cafe and deli are available for take-out and grab-n-go items.  We are currently open regular hours with our first hour of business reserved for our senior shoppers.
"Like" our Facebook page (https://www.facebook.com/FoodMattersMarketMorganton/) to stay connected to the latest news and savings. Join our Carrot Club and get the inside track on all our great savings! Simply visit our website (foodmattersmarket.com), click the Sign-Up button and complete the simple form to participate.
For new customers, we are located "in the Old Harris Teeter" building on Avery Avenue.
Hours, store map and promotions are all available on our website foodmattersmarket.com. We are here to serve you!
---

Foothills Temporary Employment 125 Main Street Hudson 28638
http://www.foothillsemployment.com
Foothills is currently accepting applications by our website, please complete an on-line application, we will call you for an interview.
---
The Gaming Pad in Hudson is open! www.facebook.com/thegamingpad 122 Fairway Shopping Center, Hudson, NC 28638 If you need to grab a new board game or anime, or a new toy. We have a little something for everyone. (828) 238-3531
---
Hideaway Kennels 4647 Petra Mill Rd Granite Falls 28630 http://www.hideawaykennelsnc.com We are offering 10% off baths if your dog boards with us for 2 nights or more. Just mention this ad when booking your reservation with us.
---
Hot Shots Espresso 810 Fleming Dr. Morganton 28655 Hot Shots on Facebook My husband Cory and I appreciate all the love that we have been getting from the community! We are a drive-thru only operation and are open our normal hours Monday – Friday 6:30 am-4 pm, Saturday 9 am – 2 pm. Thank you so much for your support and we will "See you at the window!"
---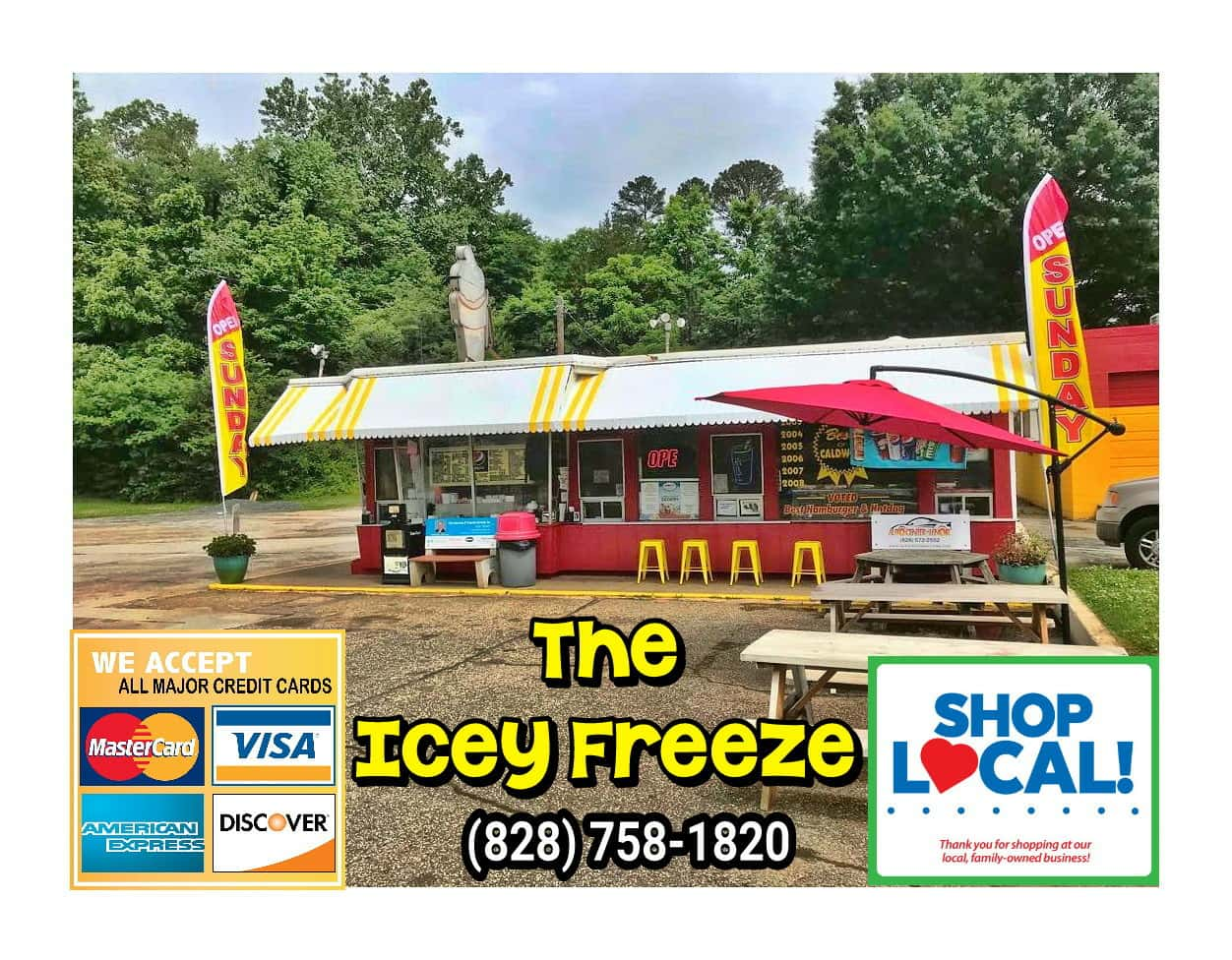 The Icey Freeze 814 Morganton Blvd SW Lenoir 28645 https://www.facebook.com/DanBurgers/ (828) 758-1820 Call-ins Always Welcomed! Check out our FULL Menu HERE and Our weekly Specials are Monday: Chopped Barbecue (w/slaw & pickles) $3.29 Pimento Cheese $2.99; Tuesday: 2 Hotdogs (w/chili, must, onions & slaw) $2.50; Wednesday: Chicken Fillet (w/LTM $3.59) Chicken Salad $2.99; Thursday: 2 Hotdogs (w/chili, mustard, onions & slaw) $2.50; Friday: Jumbo (w/Cheese, chili, mustard, ketchup, onions & LTM) $4.39. We are offering curbside pick-up at Icey Freeze and delivery to local businesses.
---
Jessica's Mediterranean & American Eatery 1311 Malcolm Blvd. Rutherford College 28671 http://jessicasinrc.com We are open 7 days a week & post our daily specials when we have them on our Facebook page: https://www.facebook.com/JessicasMediterraneanAndAmericanEatery/
---
KATZ SANDWICH CO. 1859 HARPER AVE SW LENOIR 28645 We can be reached at (828)726-3960. Shop hours during this time: Thursday and Friday 11:30-6:30 and Saturdays 11:30-4:30. We are able to deliver catered box lunches for businesses Monday through Wednesday only. Please contact us for details on what we offer. Follow us on Instagram or Facebook to see what items are available each day. We offer some quick Grab-N-Go items and our sandwiches come with chips & a can drink for $7. Your safety and ours is our main concern at this time. We ask anyone coming in to pay please keep in mind social distancing. THANK YOU for supporting any and all small businesses during this unforeseen time!!
---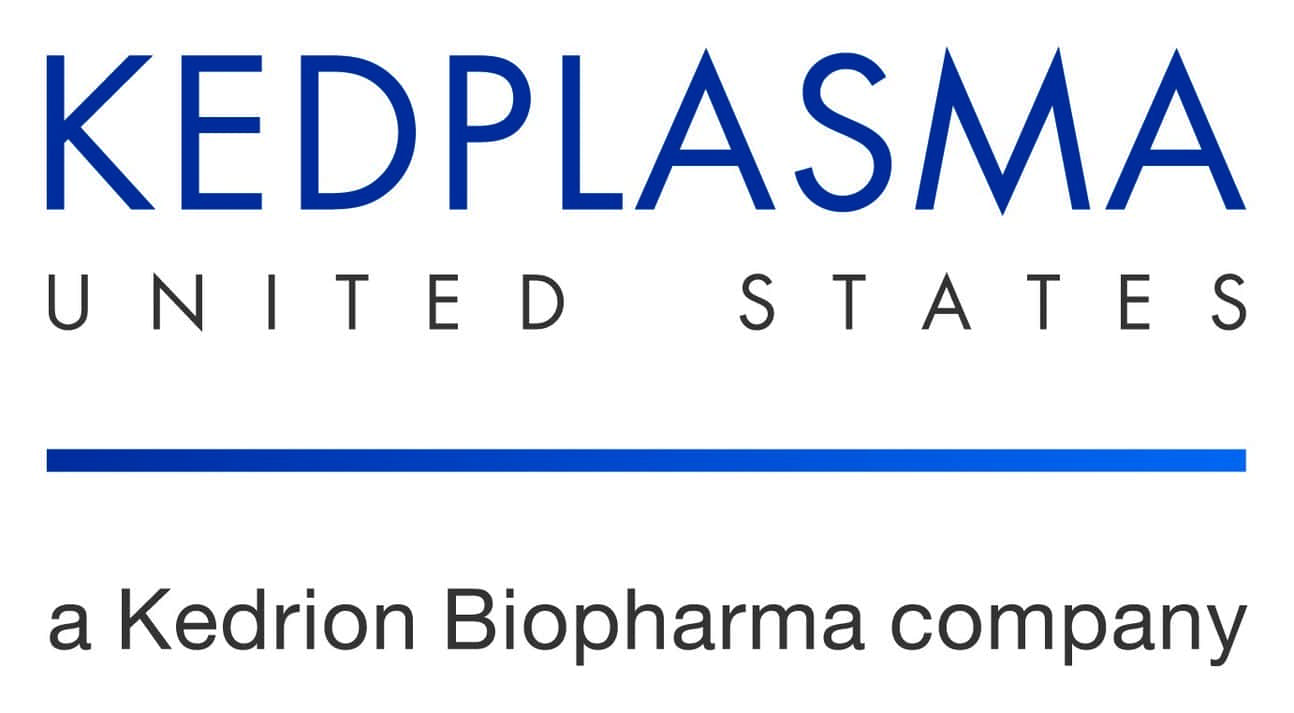 KEDPLASMA USA  1040 2nd St. NE Hickory 28601 https://www.kedplasma.us Yes! We are open at KEDPLASMA! Plasma Donations are more vital now than ever. New donors earn up to $400 in a month and redeem valuable prizes through the KED-rewards program for continued donations. It's safe and easy. Ready to donate? Bring proof of original social security number, valid state id, and proof of address. ALL NEW DONORS, please call 855-KEDPLASMA to schedule an appointment or visit our website for more information: www.kedplasmausa.com
---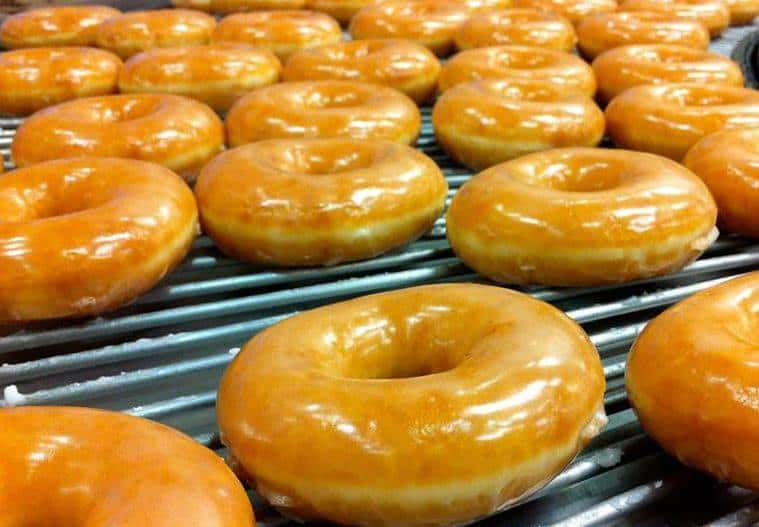 Krispy Kreme of Hickory and Lenoir  801 Blowing Rock Blvd. Lenoir 28645 http://krispykreme.com
---
Labor Connections, LLC 1220 Commerce Street SW Suite F Conover 28613 https://www.laborconnectionsllc.com  LC-LOCATIONS Labor Connections, LLC will be operating on normal business hours and are taking extra safety precautions in our screening process to make sure our business partners get their workforce needs met during this time. If you have any needs please contact us at one of our 4 locations, Conover, Morganton, Statesville or Gastonia.
---
Mega Bite Baits, LLC 1708 Main St E Valdese 28690 http://www.megabitebaits.com We are open from 9-5 Tues &Wed; 9-6 Thurs & Fri; and 4am-1pm Sat. Come by and mention this Ad and get 10% off a $50 purchase! Thank you for supporting our small business!!
---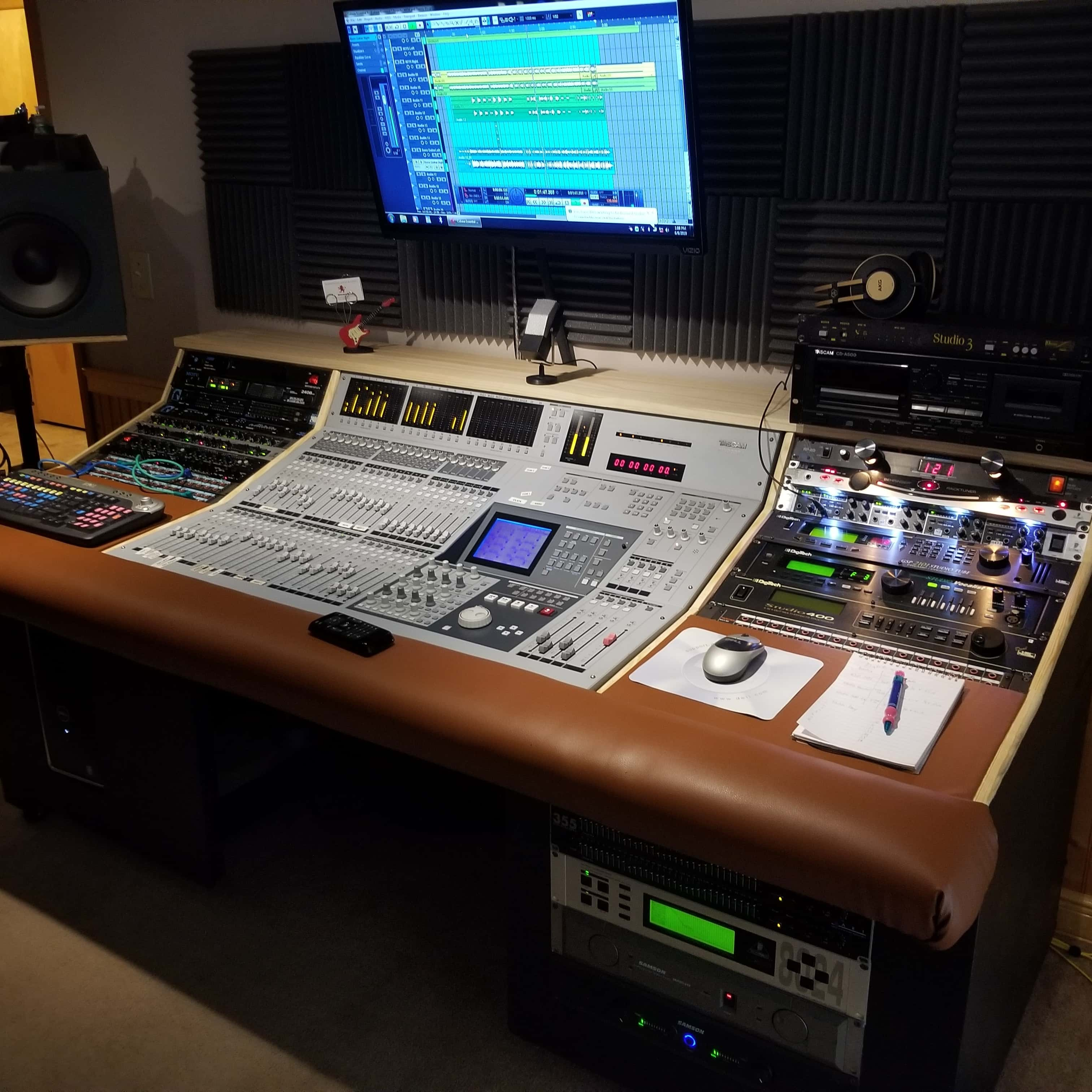 Mountain Air Media 4415 Laurel Ridge Dr. Lenoir 28645 https://mkmrecords.wixsite.com/mountainairmedia-1 Transfer your old family videos and pictures to DVD or come record a song or album in our professional recording studio! Magic on the mountain top!
---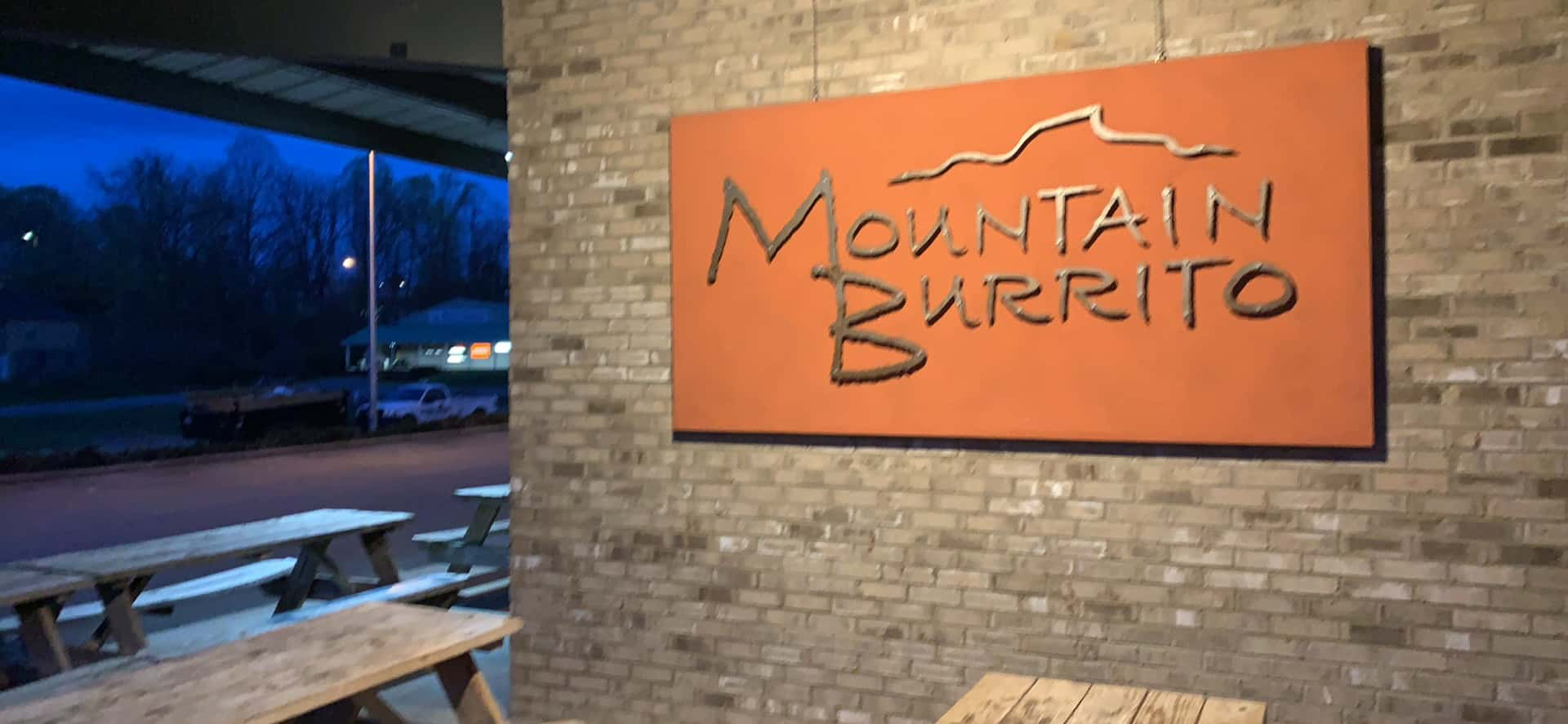 Mountain Burrito 508 West Fleming Dr Morganton 28655 http://www.mountainburritonc.com Same hours, Same menu, Same AWESOME people. Order and pay inside.
---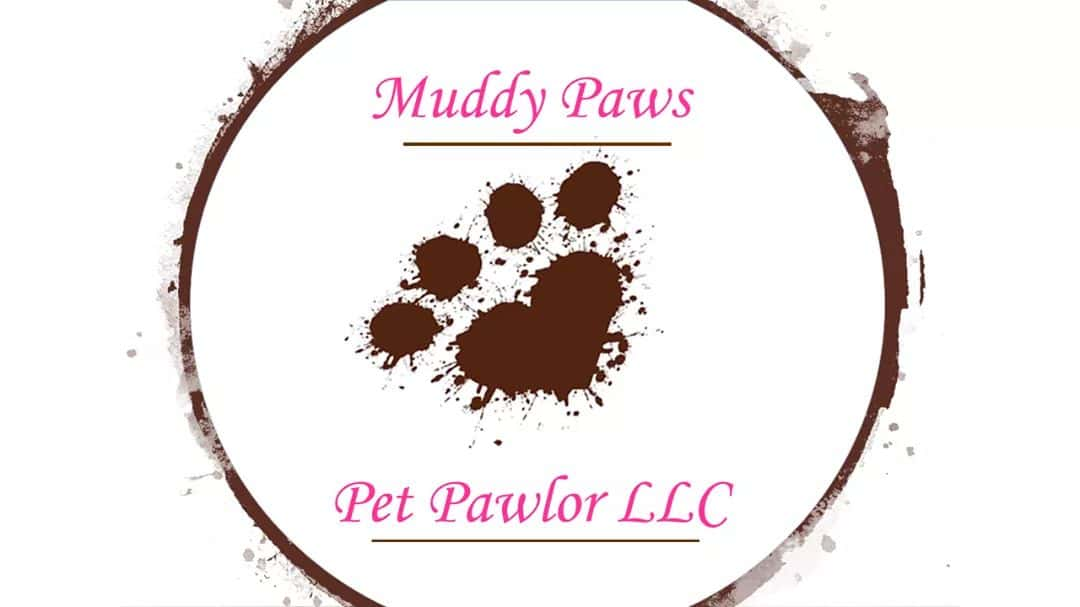 Muddy Paws Pet Pawlor LLC
615 Malcolm Blvd,  Rutherford College 28671 https://muddypawspetpawlor.com/  Also on Facebook https://www.facebook.com/muddypawspetpawlorllc/! Call or Text 828-394-9099
---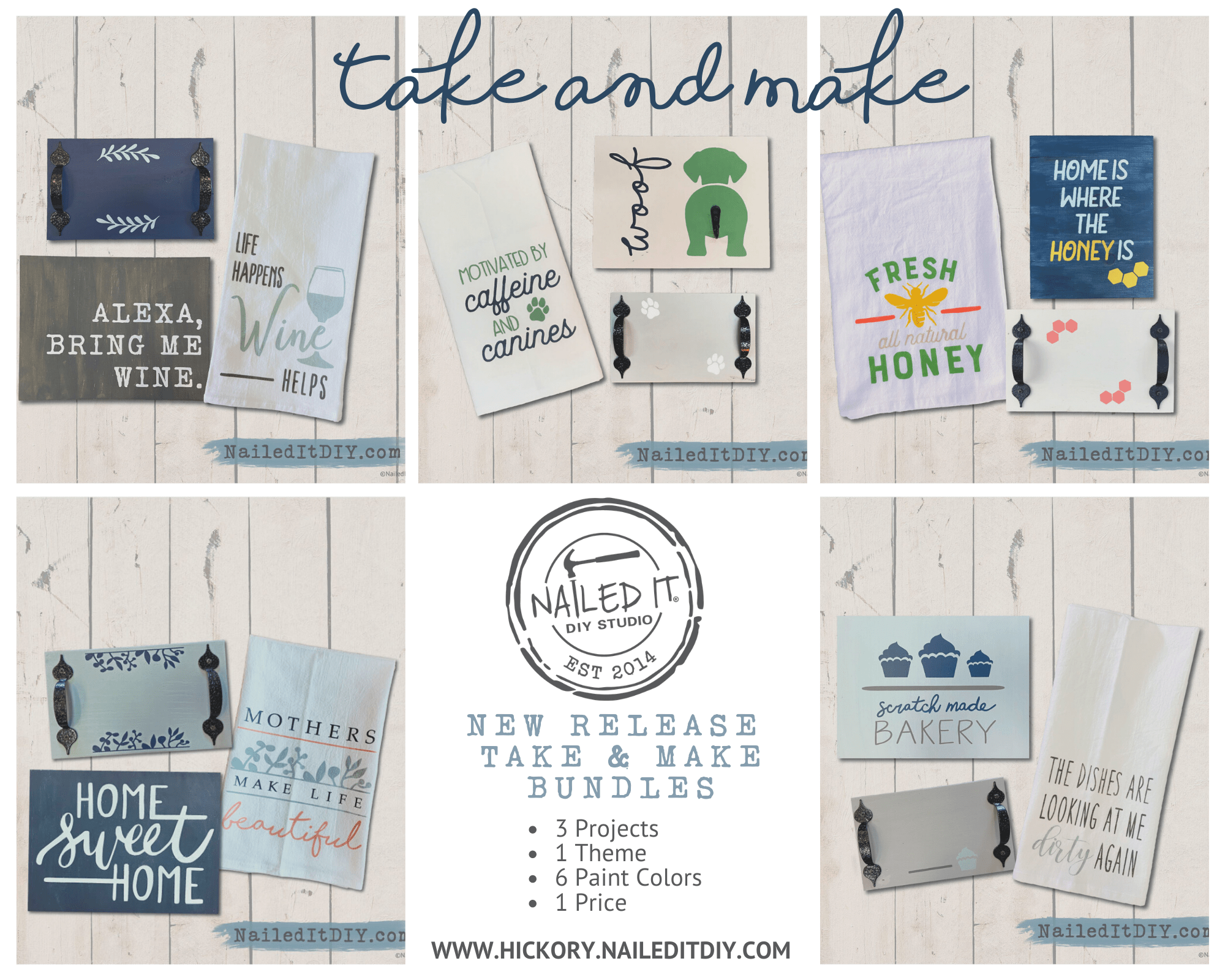 Nailed It DIY Studio Hickory  107 Government Ave. SW Hickory 28602 https://hickory.naileditdiy.com/ https://hickory.naileditdiy.com/nailed-it-take-make/ We are now offering Take and Make DIY kits for adults and kids available for curbside pickup and we are now offering shipping, too! Nailed It DIY Studio of Hickory is providing Take & Make DIY kits to add a little fun to these long days at home! Take & Make kits come with all the supplies you need to DIY at home. By ordering kits and paying online, we can follow a contactless procedure. When you are out picking up food or going to the grocery store, you can swing by the studio to pick up your order curbside.
---
Natural Elements of NC-Lenoir  221 NW Main St  Lenoir 28645 Curbside Pickup, Free Home Delivery! 10% discount for all Healthcare Workers 828-929-2420
---
Natural Elements of NC- Hickory 15 US Hwy 321 SW Hickory 28602 Curbside pickup, free home delivery. We are offering healthcare workers 10% discount on any product
---
Nu-Image Tint & Sound 4045 Prosperity Lane Hudson 28638 https://nu-imagetint.com/ We are doing a 10% off window tinting special! Customers must mention the 10% off when calling to schedule an appointment.
---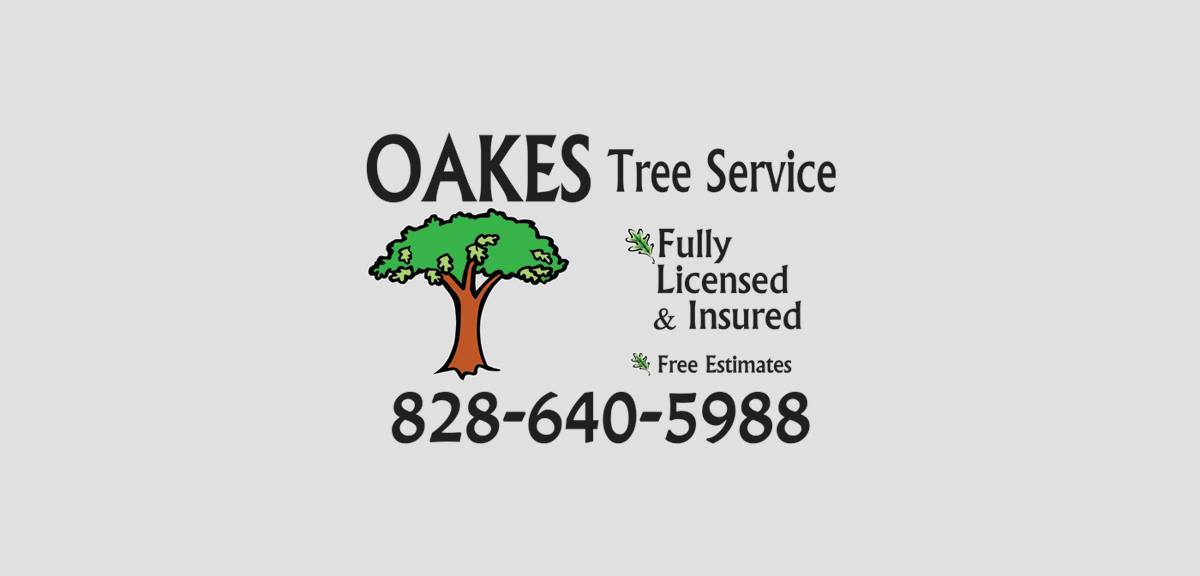 Oakes Tree Service 1522 NC Hwy 268 Lenoir 28645 828-640-5988 https://www.facebook.com/OakesTreeService
Since we are outdoor workers, we are still available! Fully LICENSED and INSURED, over 30 years of reliable tree service. Call us if you have trees down in this crazy weather, or EVEN BETTER call us BEFORE your trees become a problem! Either way, be sure you hire a FULLY INSURED tree service for all your tree needs, so you don't end up footing the bill for home or personal damages. We're here to help. From Hickory to Marion to Boone and Blowing Rock. Give us a call!
---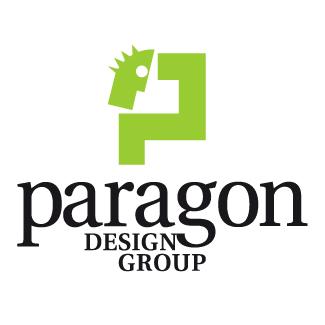 Paragon Design Group 143 Cedar Valley Road Hudson 28638 http://paragondesign.com Paragon Design Group is a full-service advertising agency. Services include Graphic Design, Advertising, Direct Marketing, Strategic Planning, Sales Promotions, Package Design, Photography Direction, Web Design, Web Marketing, Email Marketing & Social Media. If you need assistance with your marketing, choose Paragon Design Group! Not only are you choosing a local business, but a business with 23 years experience!
---
PELICAN'S Snoballs of Marion pelicans-menu-pdf 174 US 70 W Marion 28752 Our Drive Thru is open Mon-Sat 12-9 pm and Sunday 2-9 pm. Thank you for supporting our local family owned/operating business.
---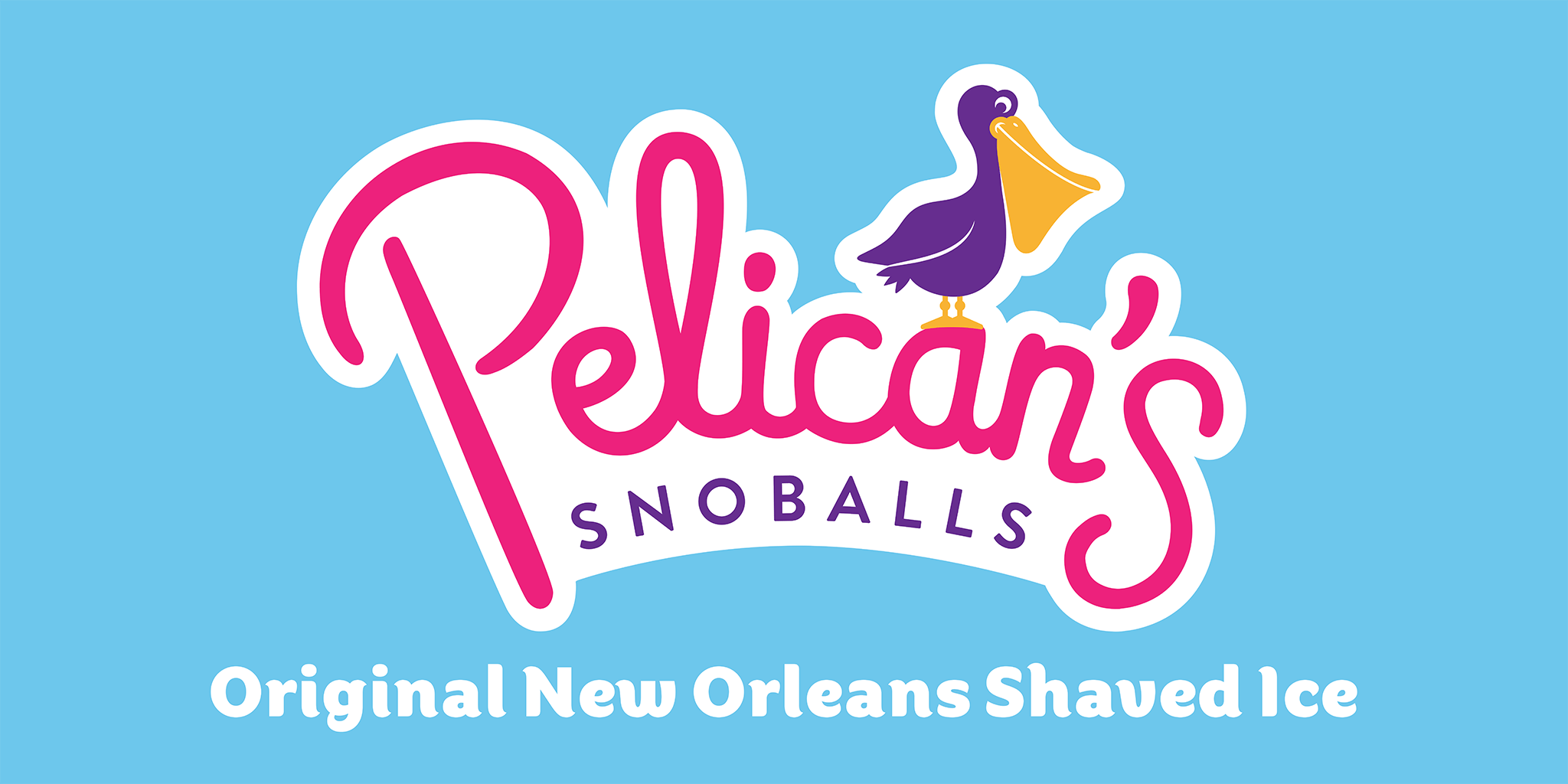 Pelican's SnoBalls of Morganton 1214 Burkemont Avenue Morganton 28655 http://www.pelicanssnoballs.com We are proud to serve Morganton with over 100 flavors of our fluffy shaved ice! Follow us on Instagram and like us on Facebook!
---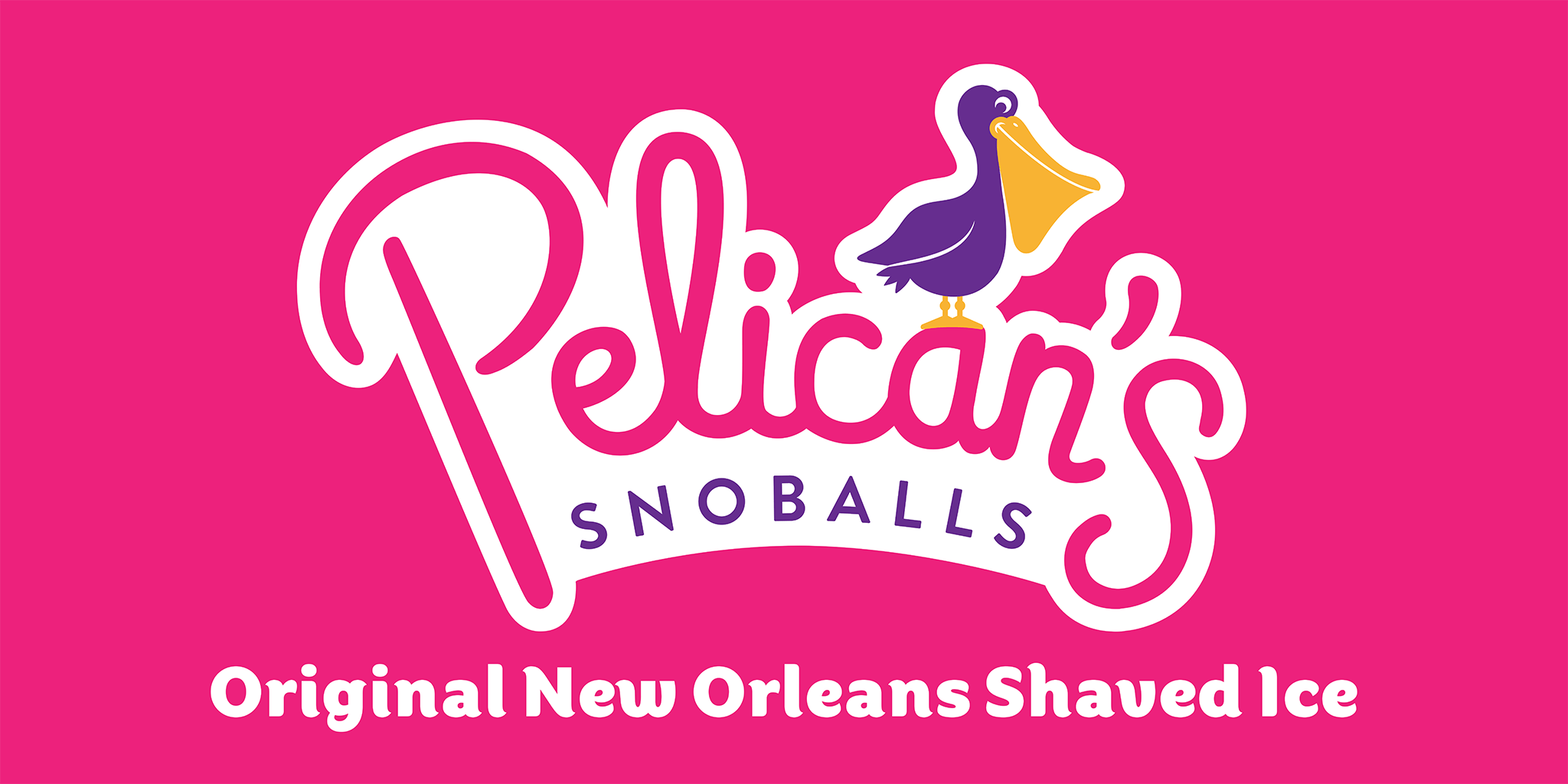 Pelican's SnoBalls of Rutherford College 90 Ridge Street Rutherford College 28671 http://www.pelicanssnoballs.com We are proud to serve Rutherford College with over 100 flavors of our fluffy shaved ice! Follow our Instagram page and like us on Facebook!
---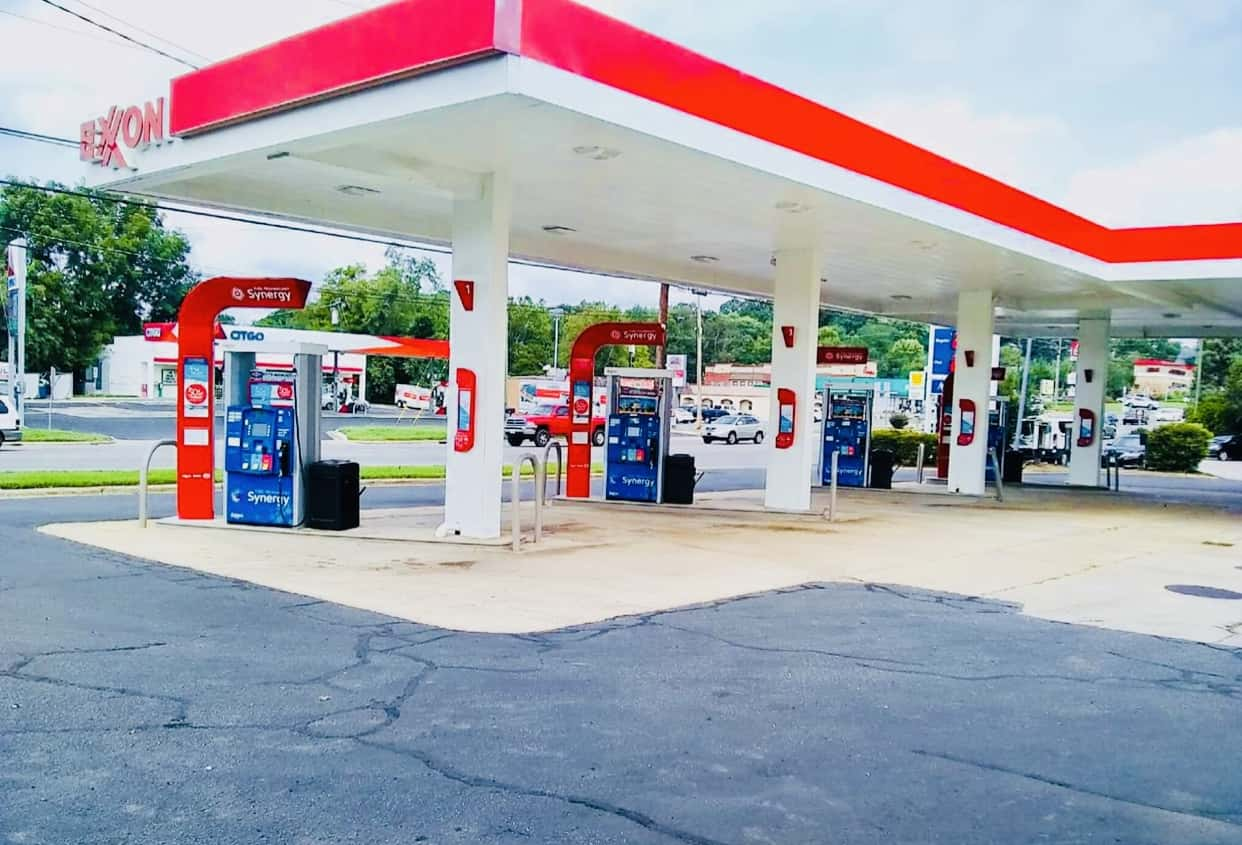 The Pit Stop Exxon 1023 Burkemont Avenue Morganton NC https://www.facebook.com/ThePitStopExxon/  Exxon Mobil Rewards Offers—see our Facebook page for current offers Save with Exxon Loyalty Program and Exxon Smart Card. Save 10 cents a gallon with Carwash purchase (up to 20 gallons).
---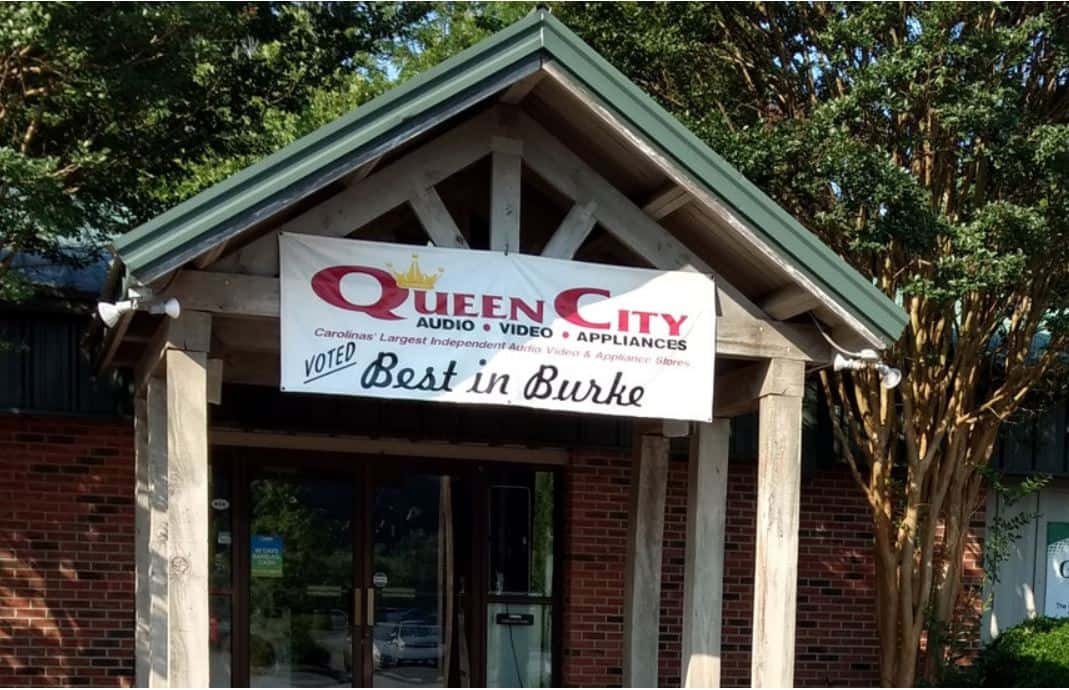 Queen City Audio Video Appliances 307 Sanford Dr. Morganton 28655 http://www.QueenCityOnline.com
As we battle through these uncertain times, we want you to know that as a locally owned business, Queen City is here to support our community. We're here because food preservation and preparation are front-burner issues.
We're here because these days clean means sanitized.
We're here because you always need comfort and a restful night's sleep. We're here because togetherness is so much better when everyone is entertained.  And, Queen City is also here because serving neighbors is what we do. We are ready to serve you in-store, by phone or online. Find us at QueenCityOnline.com
---

Realty ONE Group @ Home 108 1st St SW Hickory 28602 http://www.searchhomesinhickorync.com Realty ONE Group @ Home is making virtual 3D tours available for all of our listings. We will also do virtual tours of any homes you would like to learn more about. We have all systems in place to help you purchase a home while maintaining COVID-19 guidelines.
---
RHA Behavioral Health https://rhahealthservices.org/ RHA is considered a crisis walk-in center for anyone experiencing a mental health or substance use emergency in Caldwell County. In normal conditions, our office is open to walk-in crisis traffic from 8-5, Monday-Friday. Community crisis intervention is always available 24/7/365 through our Mobile Crisis Management team, by calling 1-888-573-1006. Individuals will be screened by phone to determine whether the onsite responder is appropriate.
Our goal is to continue to be available to support individual needs by utilizing telephonic and video services. RHA will respond to those who have no access to these resources on an individual, as-needed basis. We ask that individuals initiate contact by calling us at 828-394-5563 or 1-800-848-0180. This information is intended for individuals currently being served as well as those who may be experiencing their first mental health or substance abuse need.
---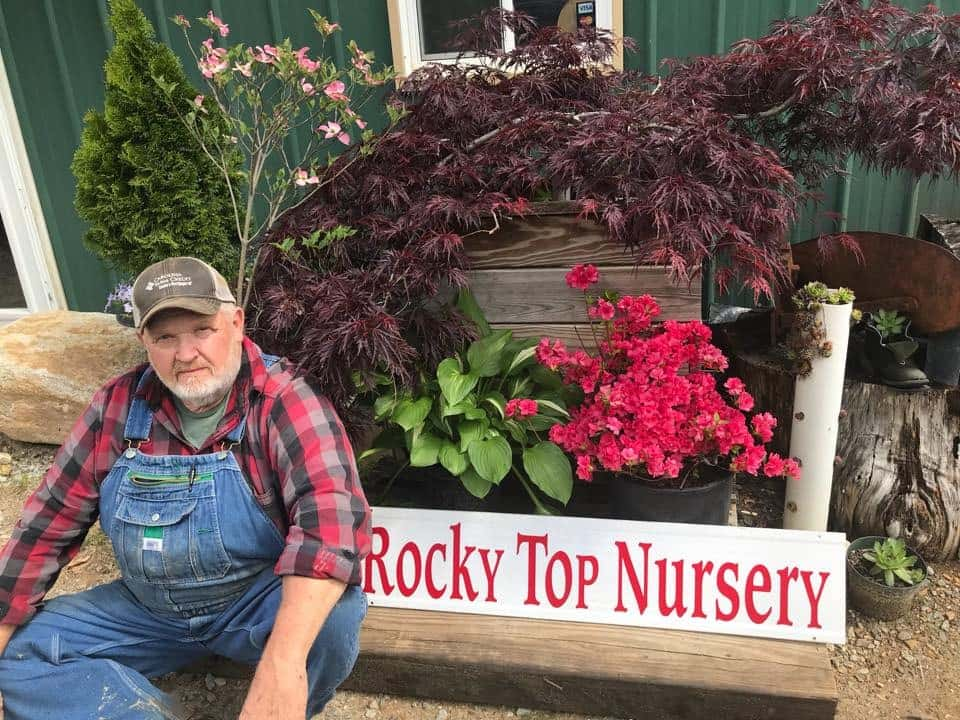 Rocky Top Nursery 2969 Blowing Rock Blvd Lenoir 28645 Started over 40 years ago in Caldwell County by a first-generation farmer. Rocky Top offers full-service Landscape Garden Center and a wide variety of locally grown plant material. Look us up on Facebook under Rocky Top Nursery & Landscaping or give us a call at 828-757-5698! GOD BLESS
---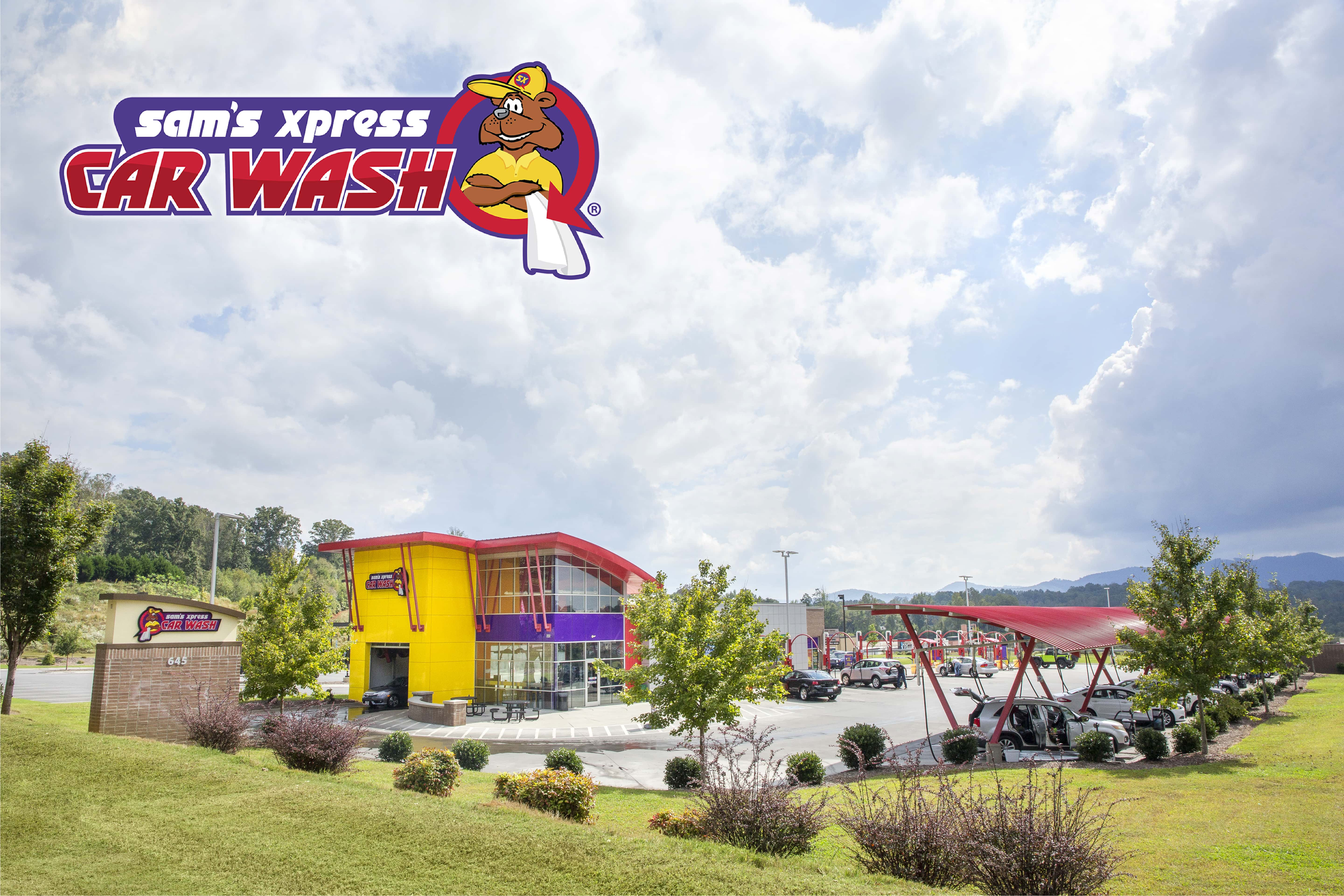 Sam's Xpress Car Wash 645 Flemming Dr, Morganton 28655 & 2371 Springs Rd,
Hickory 28601 https://samsxpresscarwash.com/morganton/ Sam's Xpress® Car Wash offers a ride thru experience that allows you to stay in your vehicle throughout the entire wash process! Open every day rain or shine from 7:30 am -9:00 pm. Visit our website at samsxpress.com for more information.
---
Settlemyre Nursery 1460 Drexel Rd Valdese 28690 http://www.settlemyrenursery.com Settlemyre Nursery will be open Monday-Friday 8 am-5:30 pm and Saturday 8 am-2 pm. Online ordering option with pick up or delivery (call for a delivery quote). Double ground dark hardwood mulch in stock! Thank you for your support! -The Settlemyre Family
---
Silver Fork Winery 5000 Patton Road, Morganton 28655 Silver Fork Winery offering FREE shipping and 20% off on orders of 6 & 12 bottles. You can also call ahead to place an order and pick up!! Email us at wine4all@silverforkwinery.com or call at 828.391.8783
---

Simply Green Recycling PO Box 3433 Morganton 28655 http://www.simplygreenrecycling.com Listeners can sign up today at www.simplygreenrecycling.com/start and use the discount code "gofoothills".  For listeners, we are offering a free month of curbside recycling pickup service, in addition to waiving the deposit fees for basic service containers. Our service allows residents to continue to recycle during these times while being safe and staying at home as much as possible.
---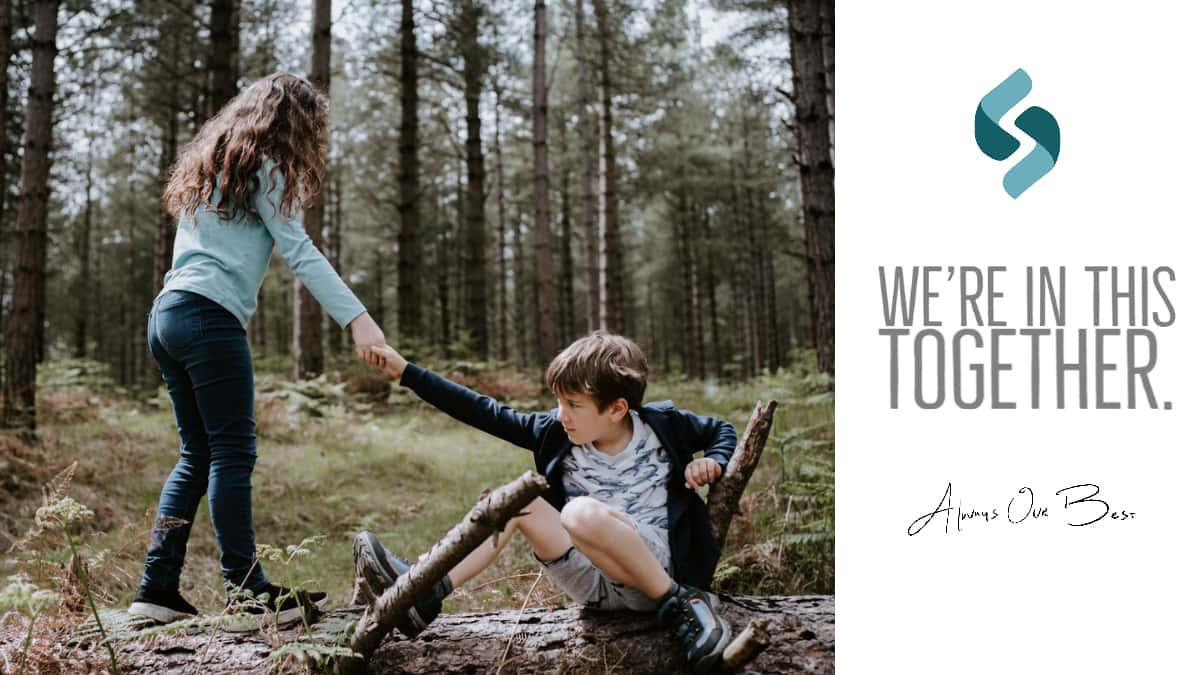 Skyline National Bank  509 Wilkesboro Blvd Lenoir 28645 https://www.skylinenationalbank.bank/ We're open for business! Please give us a call at 828-750-6100 to set-up an appointment if your banking needs cannot be serviced by Drive Thru or Customer Support.
---
Table Rock Printers 205 N. Sterling St. Morganton 28655 https://www.tablerockprinters.com
Special You are Offering & How Listeners Can Support Your Business. We are OPEN! Monday-Friday 8am-5pm. For all of your printing needs.
---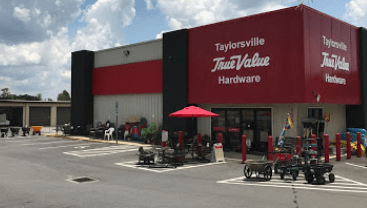 Taylorsville True Value Hardware 1351 NC Hwy 16 Taylorsville 28681 https://stores.truevalue.com/nc/taylorsville/19932/ We are hometown hardware offering personal service!
---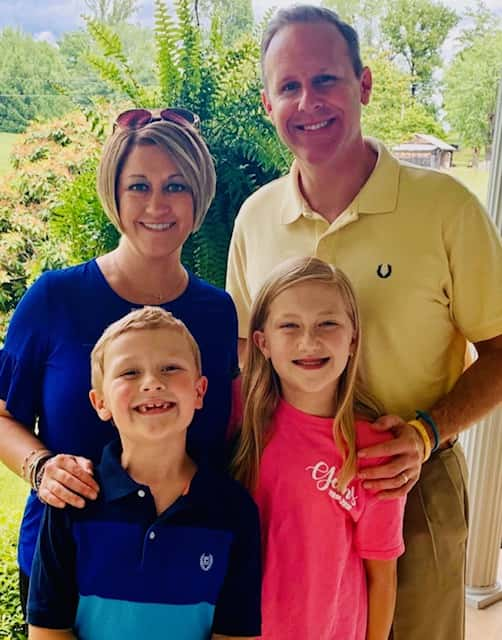 Thrivent 6515 Beechtree Ct Hickory 28601 https://connect.thrivent.com/dru-schneeberger/
My 3 Whys: #LorieAvaJackson. Balancing Work, Faith and Family is a Core Value that I teach and live out. —I am here to help families navigate these times of uncertainty, helping them take steps to feel confident about their finances. —If you are concerned about your current financial strategy, my team and I are here virtually via Zoom.us with reassurance and guidance for you and your family. Dru.Schneeberger@Thrivent.com (828) 308-1608 "I serve Families of Christians who think about Someone or Something outside of themselves." LOVING – SERVING – OTHERS
---
True Cabinet 329 Main Ave NE Hickory 28601 https://truecabinet.com You can support True Cabinet by thinking about us for your next kitchen, bathroom, garage, outdoor and closet cabinets. Also don't forget we offer tile, hardwood floors, luxury vinyl flooring, countertops, lighting, tubs, hardware, mirrors, and much more!
---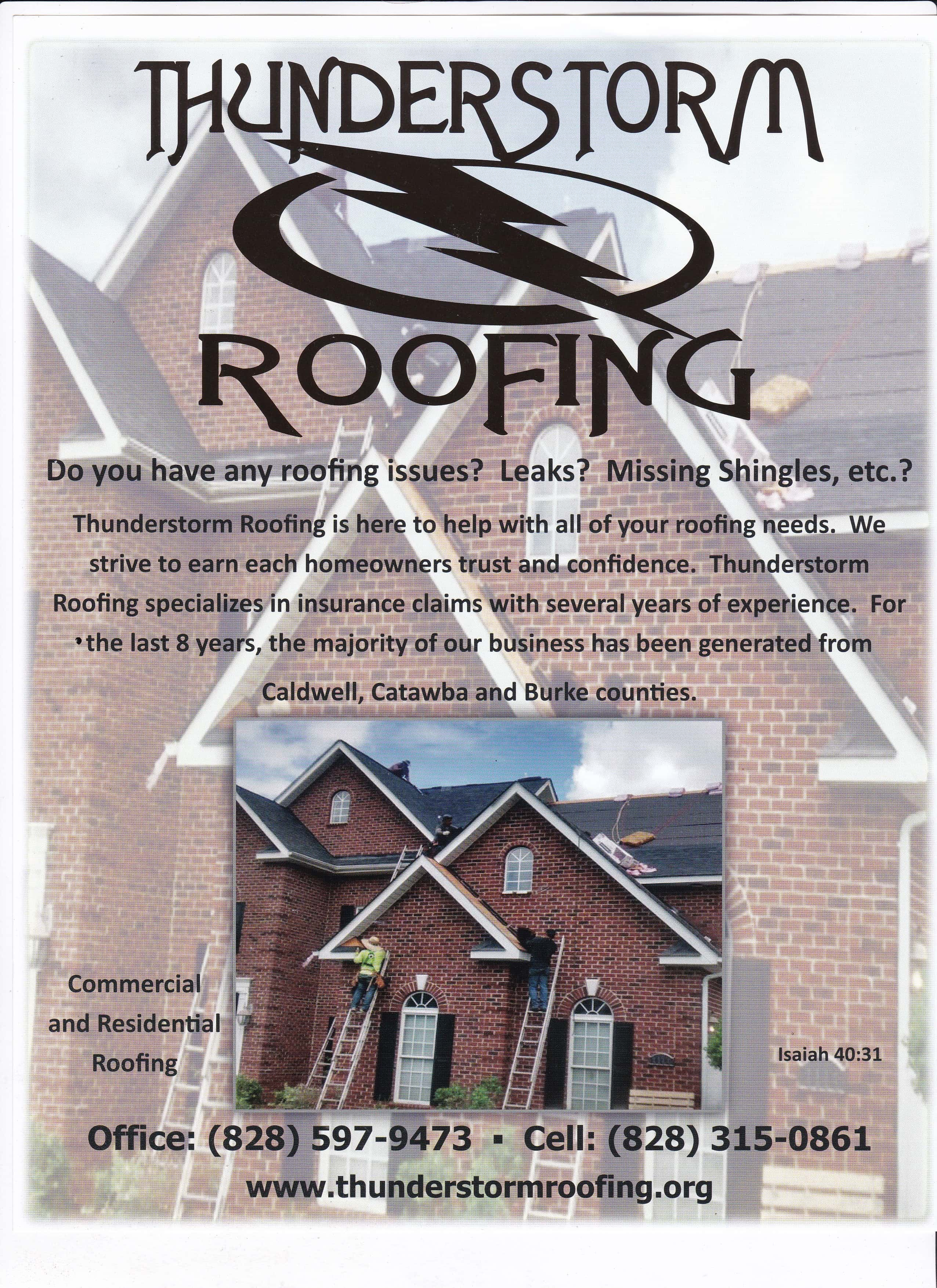 Thunderstorm Roofing PO Box 366 Icard 28666 Do you have storm damage? We may be able to help repair your roof for the cost of your insurance deductible. We do free tarping to prevent further damage. Call us we can help. 828-315-0861
---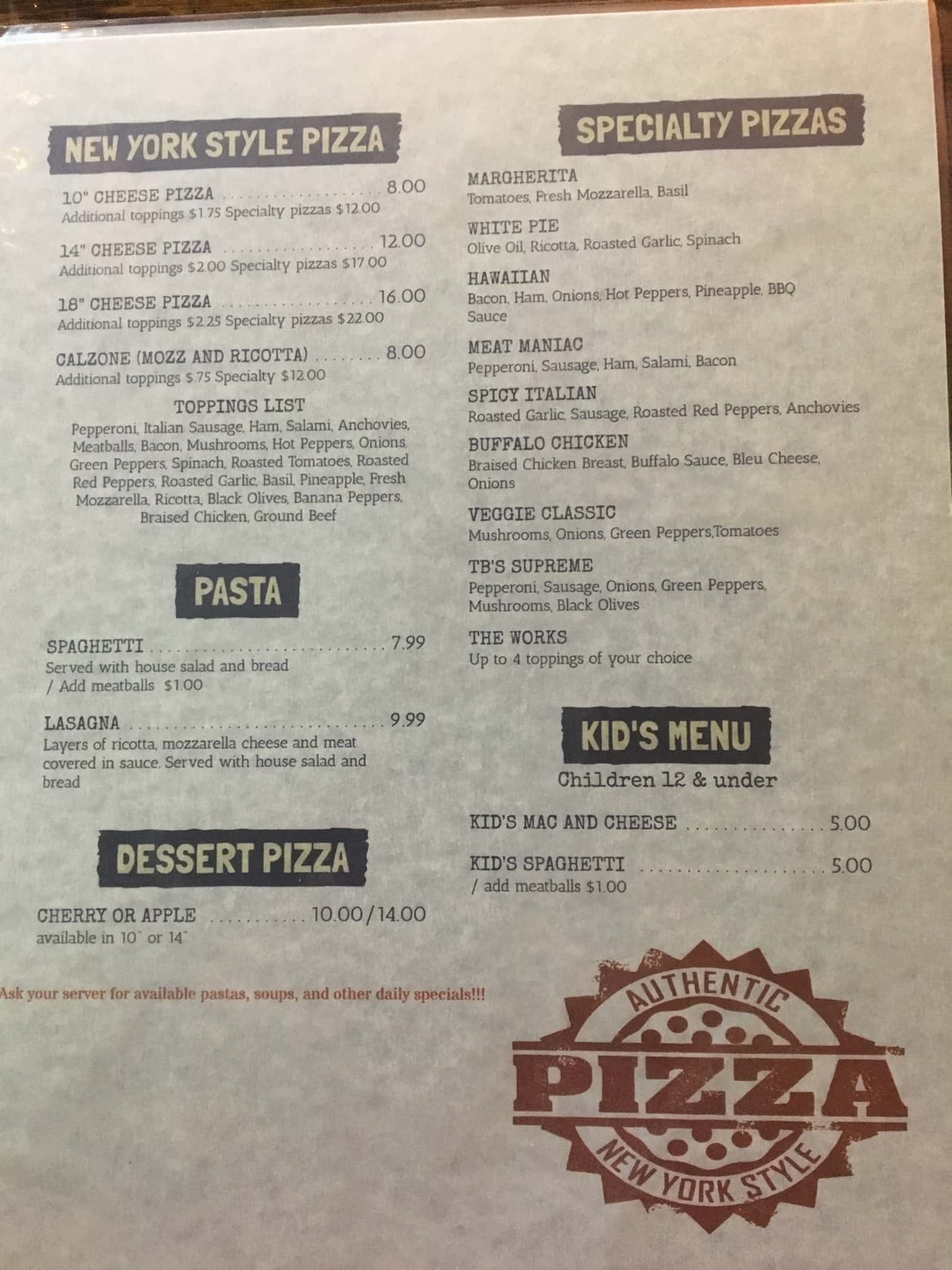 Twin Brother's Pizza 719 Main Street East Valdese 28690. Lunch deal 11-2: 10" cheese $6.99; 10" 1 topping $7.99; 10" 2 topping $8.99; 10" 3 topping $9.99; All comes with a side salad and a soft drink or tea. All-day everyday specials 11-2 or 4-8–Family deal $24.99: 2 14" 1 topping pizzas; Cheesy bread & 1/2 gallon tea. The one deal $9.99: 14" 1 topping pizza & 1/2 gallon tea. Two of Two deal $21.99: 14" 2 topping pizza; Order of 8 wings & 1/2 gallon tea. Loaded Wings deal $11.99: Loaded cheesy bread (jalapeños and bacon); Order of 8 wings; 1/2 gallon tea. Offering the full menu except for the Lasagna for takeout, delivery ($15 minimum within a 5-mile radius), or curbside service!!!!
---
Uneek Tree   UT_promovideo_letter  110 E Meeting St Morganton 28655 http://www.uneektree.com We are offering heavily discounted promotional videos for businesses! Please contact us for more info! – We are also offering video slideshows for all 2020 Graduates!
---
Urgent Care of Mountain View 1101 N. Green St Morganton 28655 http://urgentcareofmountainview.com Effective immediately, any patient may request to be assessed for treatment of illness needs in their car, weather permitting. The tech will bring out registration forms on a clipboard, take the patient's temperature and ask the following 3 questions: 1. Have you traveled outside of the country recently? 2. Have you been within 6 feet of anyone with known COVID? 3. Do you have a fever, shortness of breath or cough?? If more in-depth treatment is needed, or additional testing, they will be given a mask and asked to wash hands and placed in a room. We hope to implement Telemedicine later in the week.
---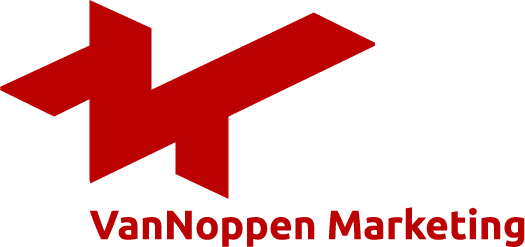 VanNoppen Marketing 617 S. Green St., Suite 200 Morganton, NC 28655 https://www.vannoppen.co/ 50% off Quickstart Website for local businesses: It's more important now than ever before to communicate with your customers digitally. Having a mobile-friendly website for your business will help you keep your customers updated on business operations and allow them to continue supporting you by purchasing gift cards and other items online.
In an effort to support small and medium-sized local businesses during the COVID-19 outbreak, VanNoppen Marketing is offering 50% off all Quickstart website development for a limited time.
Be prepared for the lifting of social restrictions and other disruptions caused by COVID-19. Get a jump on talking to your customers.
Call us today to get a new website for your local business!
---
Village Inn Pizza Lenoir  1234 Morganton Blvd SW, Lenoir, NC 28645 Limited-Menu We also have an open salad bar open. Which you can make your own salad as long as you wear gloves and respect social distance requirements. Gloves are provided.  Special #1 Two medium pizzas unlimited toppings and a large salad for $24.99 Special #2 Two large pizzas unlimited toppings with 2 large salads and a gallon of tea for $34.99 Thank you and we appreciate your help and business.
---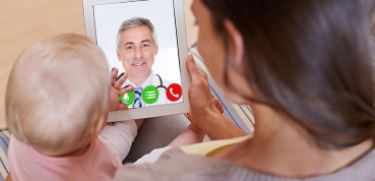 Wake Forest Baptist Health https://www.WakeHealth.edu Wake Forest Baptist Health now offers virtual appointments in the comfort of your own home. Appointments for primary care and many other specialties are available for new and existing patients, including video, phone, and email visits. Primary care locations are available throughout the Catawba Valley area in Granite Falls, Hickory, Conover, and Claremont. Call 336-716-WAKE (9253) for an appointment or visit www.WakeHealth.edu
---
The Weathered Home 217 Avery Ave. Morganton is open till 5 and after today you can shop online at www.theweatheredhome.store. 20% off until further notice (excludes paint and craft items). Items can be shipped or can pick up curbside by appointment. @theweatheredhome
---
West End BBQ 1835 U.S. Hwy 70 SW, Hickory, NC 28602 Locally owned and operated in Longview, NC. We are open for carryout. We offer hotdogs, hamburgers, Frech Frys, onion rings, philly steaks, appetizers and more. We also serve breakfast all day. If you're in the mood for a quick bite or a full meal check us out. (828) 327-0760
---
Western Piedmont Community College – Personal Enrichment Online Classes Morganton 28655
https://www.wpcc.edu/personal-enrichment/ Western Piedmont's Personal Enrichment program is offering online courses due to the concern of the coronavirus. These classes will be taught virtually. An instructor will guide individuals step by step in real-time. Contact Amy Canterbury, Coordinator of Personal Enrichment, by phone (828) 448-6715 or email (acanterbury@wpcc.edu) if you have any questions.
---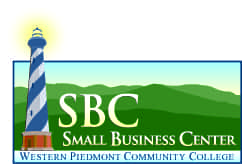 Western Piedmont Community College, Small Business Center 1001 Burkemont Avenue Morganton 28655 http://wpc.edu/sbc/ The Small Business Center is here to assist you and your business with resources and assistance related to the COVID-19 pandemic. We are working in partnership with a number of Federal, State and Local organizations to provide the information and strategies to help your business move forward. Webinars, no charge to participate. Webinar and Seminar information can be found here: https://www.ncsbc.net/Events.aspx?mode=4&area=Alamance+County&zip=&miles=25¢er=75560&topicnum=0&days=90&sort=M&layout=0  One-on-one confidential business counseling at no charge. Business counseling at this time is conducted via telephone or virtual. Complete this online request if interested: https://www.ncsbc.net/center.aspx?center=75560
---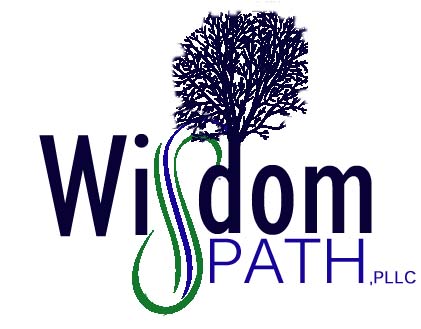 Wisdom Path 220 W. Union St Morganton 28655 http://www.wisdompathnc.com Wisdom Path, PLLC is an integrative, holistic counseling and wellness center in downtown Morganton. In these stressful times, we could all use some stress management and support. We are accepting appointments for telehealth counseling sessions.
---
Zaxby's of Marion 1192 West Henderson St. Marion 28752 https://www.zaxbys.com/locations/nc/marion/1192-w-henderson-st
Zac Family Pack (feeds a family of 4) it comes with – 20 chicken fingers – Two large crinkle fries – Four pieces of Texas toast – 4 zax sauce Price $24.99 plus tax Or -30 boneless wings – Two large crinkle-cut fries – Four pieces of texas toast – 4 ranch sauces Price $24.99 plus tax
---
Zaxby's of Morganton 2102 South Sterling St Morganton 28655 https://www.zaxbys.com/locations/nc/morganton/2102-s-sterling-st/ Zac Family Pack (feeds a family of 4) it comes with – 20 chicken fingers – Two large crinkle fries  – Four pieces of Texas toast – 4 zax sauce Price $24.99 plus tax Or -30 boneless wings – Two large crinkle-cut fries – Four pieces of texas toast – 4 ranch sauces Price $24.99 plus tax
---